I have a Samsung Portable SSD T3 250GB, and having issue when trying to install Windows 10 on it from a Windows ISO.
My current OS is Windows 10.
The version of WinToUSB is: 3.4
This is the instructions I am trying to follow:
http://www.easyuefi.com/wintousb/faq/en_...n-USB.html
In step 7 it said:
"After you select the USB drive, a pop-up will appear asking you if you want to format it to continue, tick the "MBR for BIOS and UEFI" checkbox, then click "Yes"."
But I don't see the "partitioning scheme option" pop-up: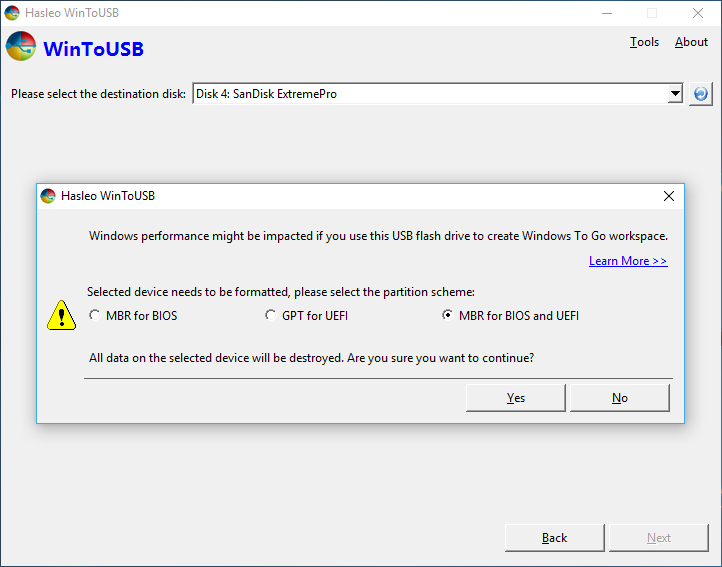 Instead it skip to step 9:
(The below image is from the original instructions, the image I see is without the little boot partitions on the right.)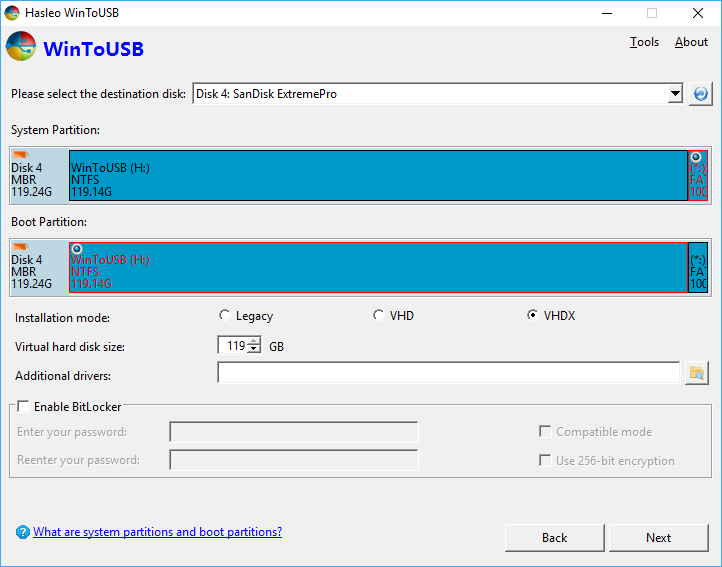 Even the installation was successful but without create any boot partition.
Thanks!