EasyUEFI allows you to create an emergency USB disk or CD/DVD that contains all the features of EasyUEFI. It is indispensable when windows system fails to boot because of a missing or corrupt EFI/UEFI boot option. We strongly recommend that you create a emergency disk immediately after you install EasyUEFI for emergency needs.
Tutorial to create a bootable Windows PE emergency disk to fix boot issues with EasyUEFI.
Step 1. Click "Tools" > "Create Bootable Disk".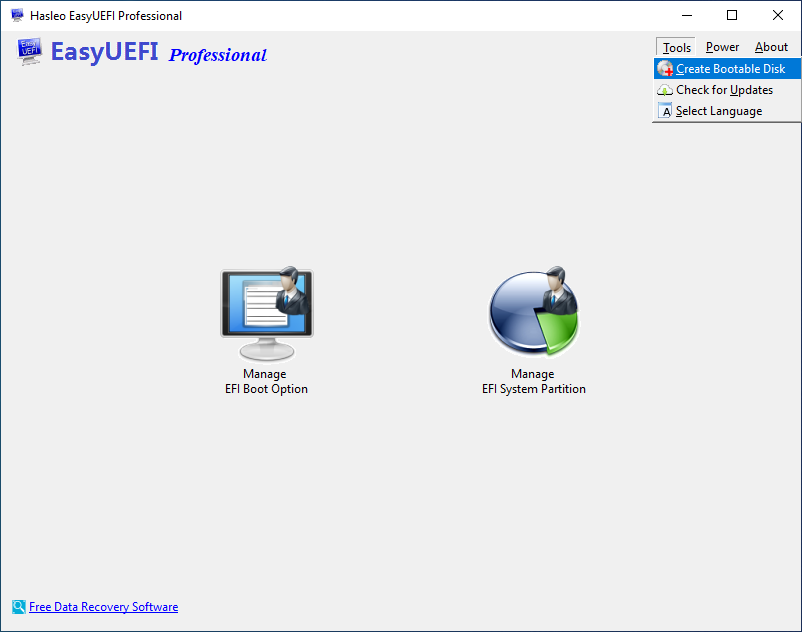 Step 2. EasyUEFI begins creating WinPE image.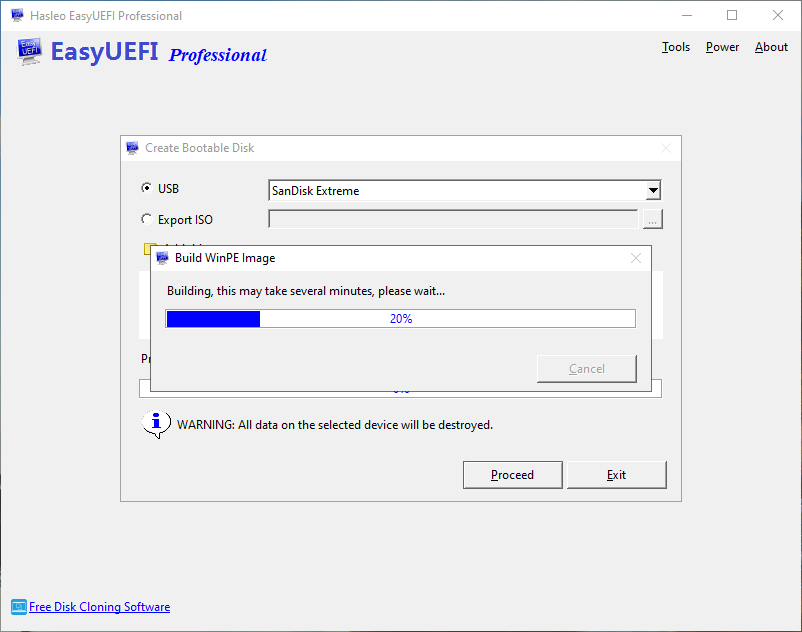 Step 3. After successfully builded the WinPE image. Select "USB" to create an emergency USB disk or "Explore ISO" to export the ISO file to a specified location, then click "Proceed".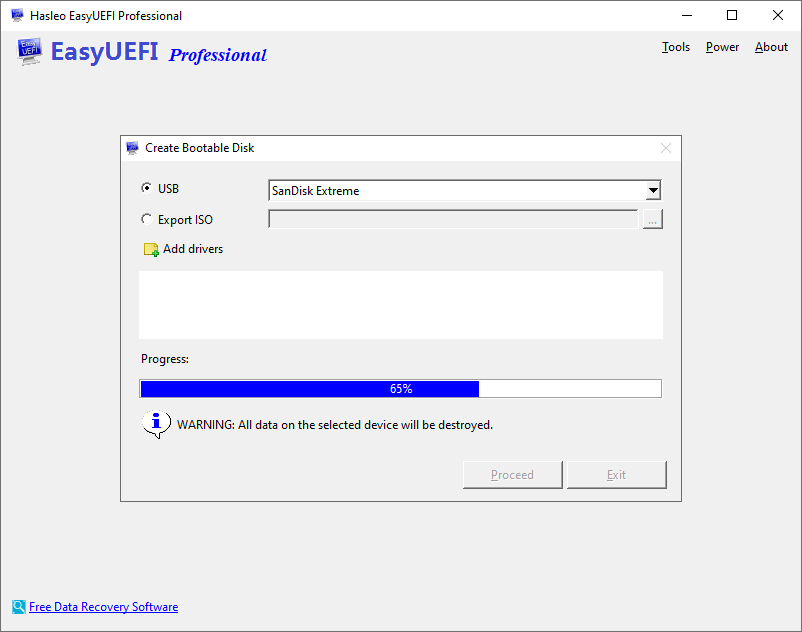 Step 4. Wait for the process to complete and click "Exit".

Tips:
After you complete exporting the ISO file, you can manually burn it to a CD/DVD/USB device using 3rd-party burning software.