One-time boot option will be the first boot option on the next boot, and only on the next boot. After the boot option is tried, the normal boot order is used. This is very useful for temporarily starting an operating system.
Tutorial to to set a One-time EFI/UEFI Boot Option with EasyUEFI.
Step 1. Run EasyUEFI as administrator, then click the 'Manage EFI Boot Option' button.
Step 2. Select the boot entry you want to configure in the boot order list.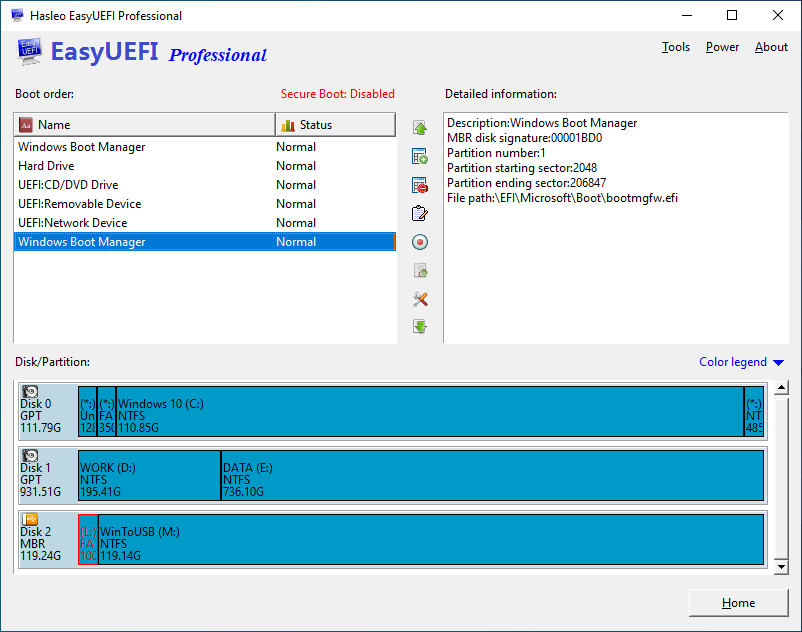 Step 3. Click the

button to set a normal boot entry as One-time boot entry or unset a One-time boot entry as normal boot entry.