When there are too many EFI/UEFI boot options in the EFI firmware, it may cause confusion for us and may cause the computer to fail to boot normally. In this case, we can use EasyUEFI to delete some unnecessary EFI boot options. Please note that abnormally deleting the EFI boot option that points to the EFI system partition (ESP) used by the current operating system will cause the operating system to fail to boot. In this case, you have to create an EFI boot option for the EFI system partition.
Tutorial to delete an EFI/UEFI boot option for EFI system partition with EasyUEFI.
Step 1. Run EasyUEFI as administrator, then click the 'Manage EFI Boot Option' button.
Step 2. Select the boot entry you want to delete in the boot order list.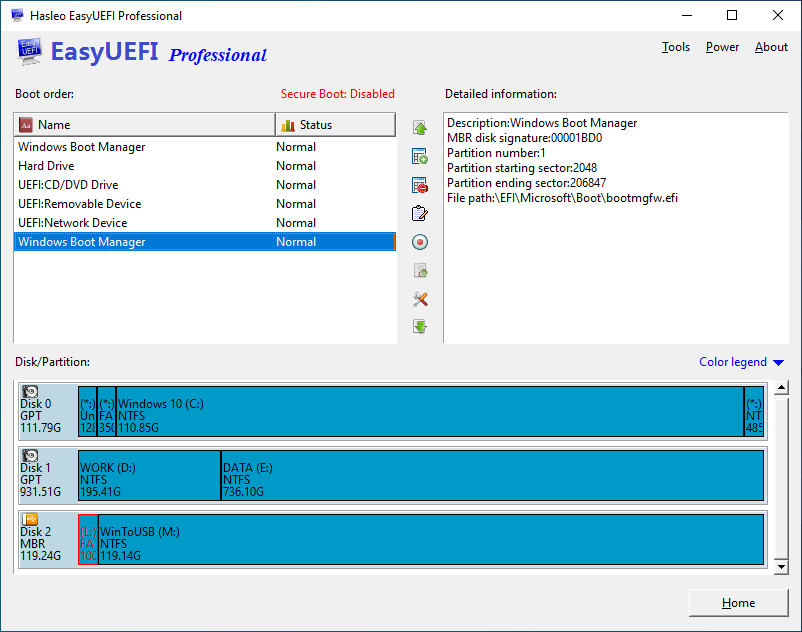 Step 3. Click the

button to delete this entry.
Step 4. A pop-up will appear asking you if you want to delete this entry. Click "Yes".