If you are an experienced computer user, accustomed to being able to access the UEFI Firmware Settings by quickly hitting the ESC, DEL, F10 or F2 key (or whatever, depending on the BIOS) when the system boots. Is there a way to boot directly to the motherboard's UEFI firmware settings (UEFI BIOS) from inside Windows 10/8.x/7? Yes, of course, free UEFI Boot Manager software EasyUEFI makes this particularly simple.
User Guide: How to boot to UEFI Firmware Settings from inside Windows 10/8.x/7?
Step 1. Download, install and run EasyUEFI.
Step 2. Click "Power" > "Reboot into UEFI Frimware settings".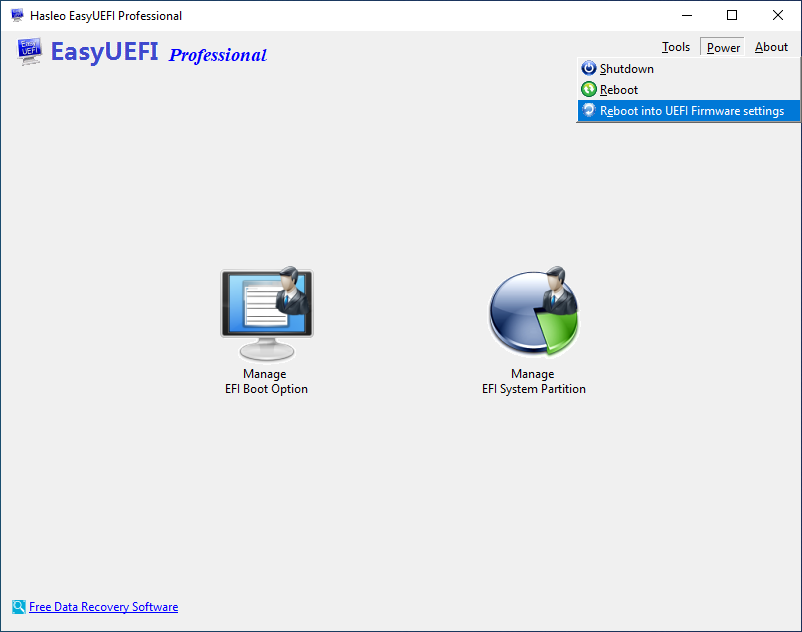 Step 3. A pop-up will appear asking you if you want to continue. Click "Yes".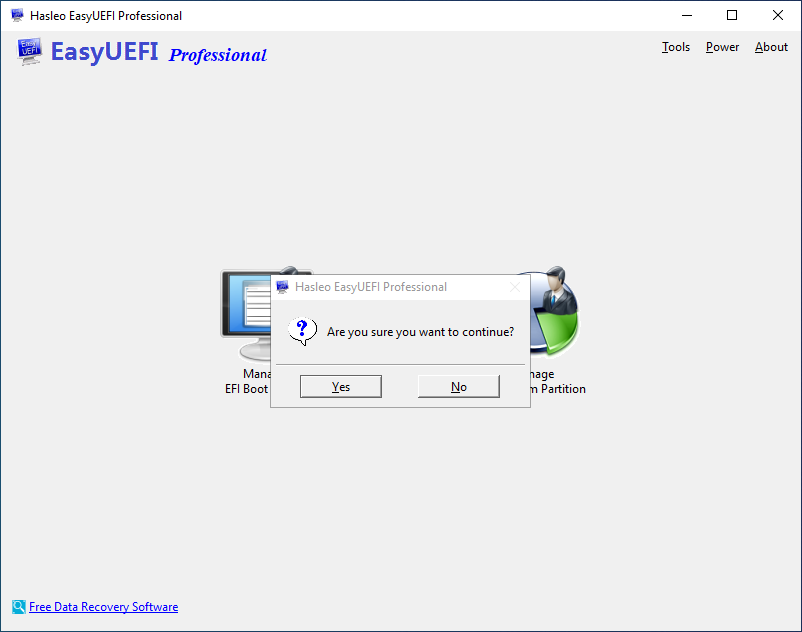 Tips:
Boot into UEFI Firmware Settings from running OS was added to UEFI specification Version 2.3.1 (Errata C) in June 2012, so if your UEFI firmware version is lower than V2.3.1 (Errata C), then this feature will not be available in this software.