Anyone who knows the BitLocker password can access the BitLocker encrypted drive, if one day your password leaks abnormally, how do we ensure that the data does not leak? The answer is to change the password in time. This tutorial mainly explains how to change BitLocker password with Hasleo BitLocker Anywhere in Linux.
Tutorial to Change BitLocker Password in Linux.
Step 1. Download and extract Hasleo BitLocker Anywhere For Linux.
Step 2. Open a terminal as a non-root user, go to the bin subfolder under the extract folder, then execute the 'run.sh' script to start the program.
Step 3. Right-click the BitLocker encrypted drive you want to change password in main window, then click "Change password".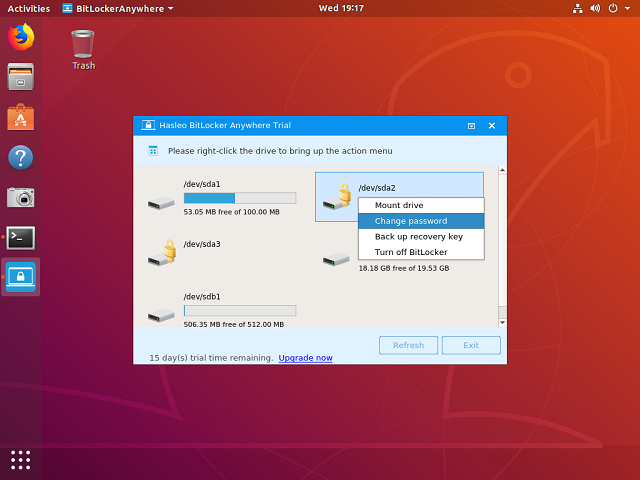 Step 4. Enter the old password or recovery key, followed by the new password (entered twice), and then click "Change" button to change password. In order to ensure data security, the new password should contain upper and lower case alphabets, numbers, and special symbols.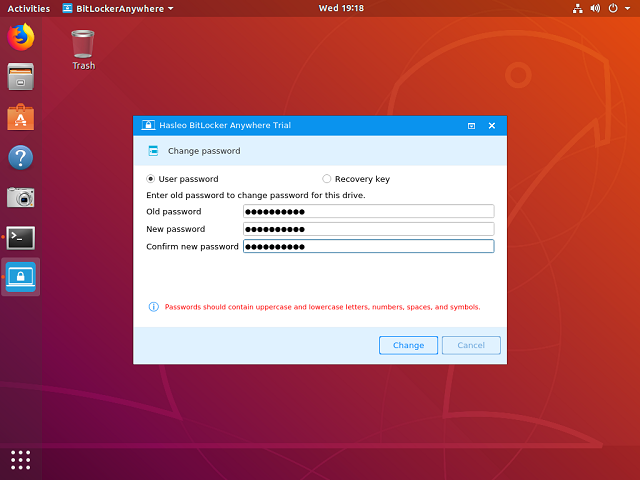 Step 5. When the program prompts that the password has been successfully changed, click the "Cancel" button to return to the main window.
After the password has been successfully changed, you have to enter the newly password to mount the BitLocker encrypted drive and then read and write the BitLocker encrypted drive.