In Linux, when we no longer use a drive, we usually choose to unmount the drive to ensure data security. This tutorial will teach you how to unmount Bitlocker encrypted drive in Linux with Hasleo BitLocker Anywhere For Linux.
Tutorial to unmount BitLocker Encrypted Drive in Linux.
Step 1. Download and extract Hasleo BitLocker Anywhere For Linux.
Step 2. Open a terminal as a non-root user, go to the bin subfolder under the extract folder, then execute the 'run.sh' script to start the program.
Step 3. Right-click the drive you want to unmount in main window, then click "Umount Drive".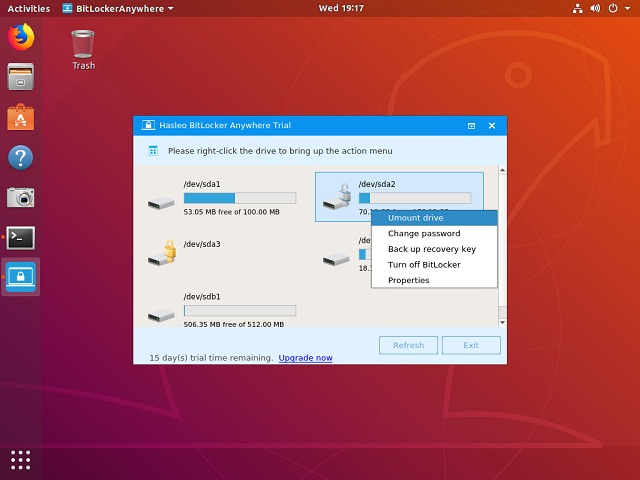 Step 4. When the operation completes successfully, indicates that the drive was successfully unmounted.