A bootable WinPE medium can help you quickly restore Windows to a healthy state when the Windows system crashes, and you can also use it to perform backup and cloning operations, so it is very necessary to create a bootable WinPE medium in advance.
Tutorial to create a bootable WinPE media with Hasleo Backup Suite.
Step 1. Install and run Hasleo Backup Suite, click "Tools" button in the navigation bar, then click "Emergency Disk" button in the operation area.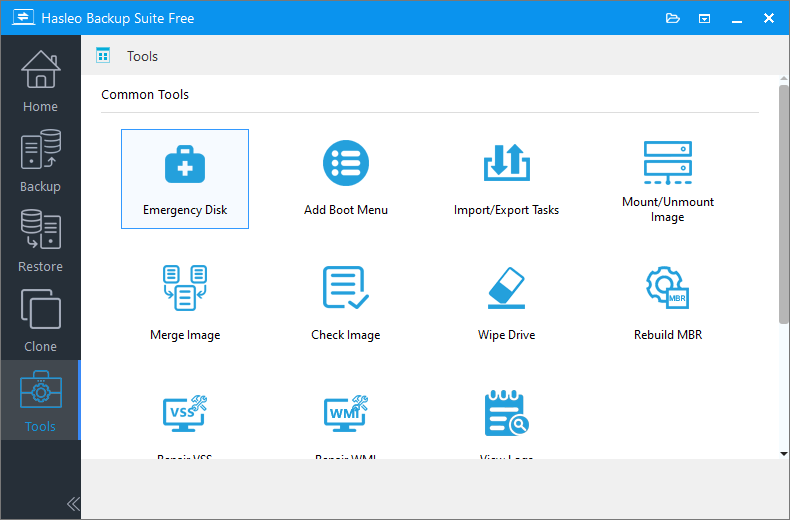 Step 2. If you need to inject some additional drivers into WinPE, click the "Add Driver" button and select the drivers you want to inject, then click the "Next" button. Otherwise, click the "Skip" button to skip this step.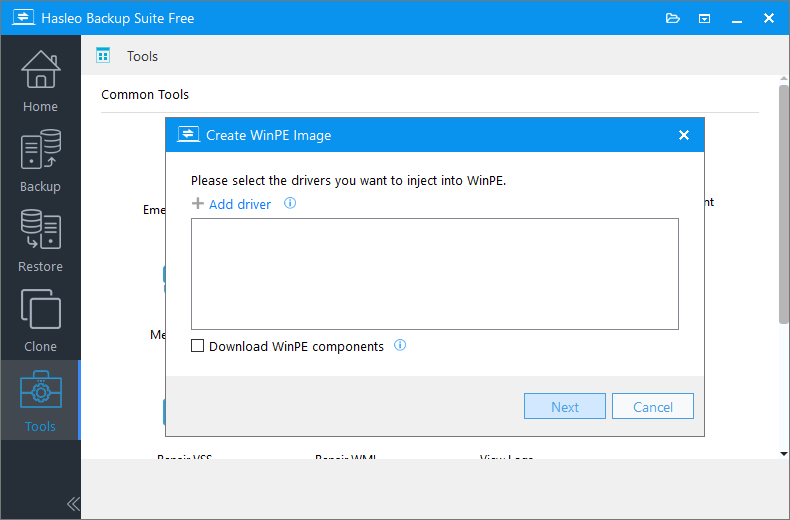 Step 3. Hasleo Backup Suite begins building bootable WinPE image.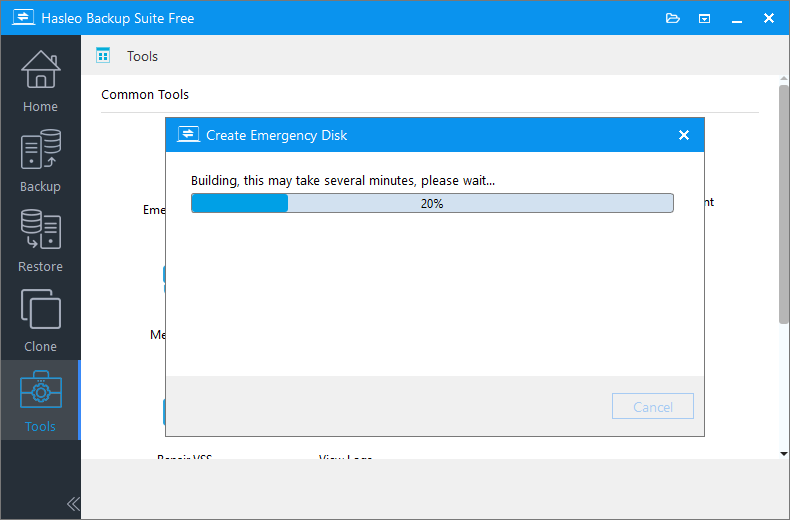 Step 4. After successfully building the WinPE image, select "USB" to create an emergency USB drive or "Explore ISO" to export the ISO file to a specified location, then click "Proceed".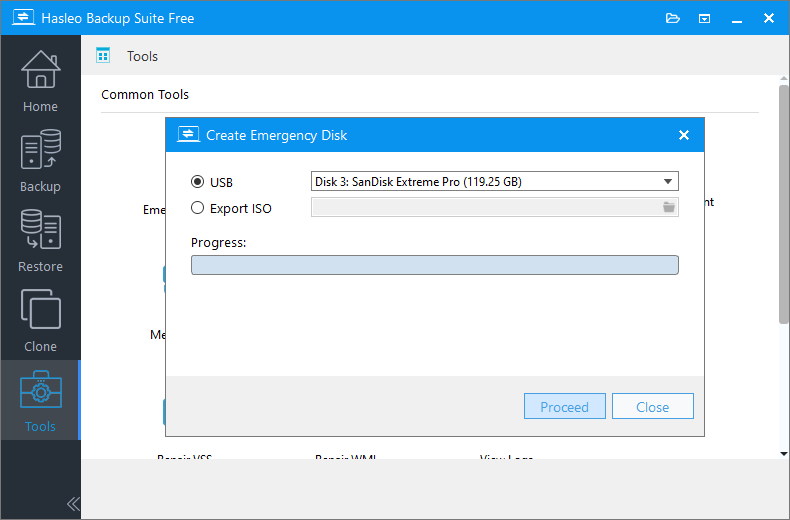 Step 5. Wait for the process to complete and click "Close" to exit.

Tips:
After you complete exporting the ISO file, you can manually burn it to a CD/DVD/USB device using 3rd-party burning software, such as
Hasleo WinToUSB
, Nero Burning ROM.