Partition clone copies the specified partition to an existing partition or unallocated space on the current disk or other disks, it generates a partition with the same content as the source partition, so it can be used for partition backup purposes.
Tutorial to clone partition with Hasleo Backup Suite.
Step 1. Install and run Hasleo Backup Suite, click "Clone" button in the navigation bar, then click "Partition Clone" button in the operation area.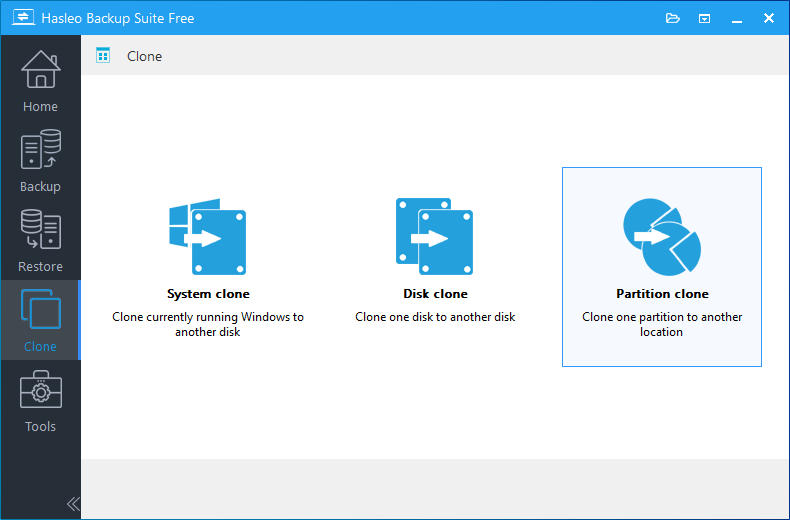 Step 2. Select the source partition you want to clone, then click "Next".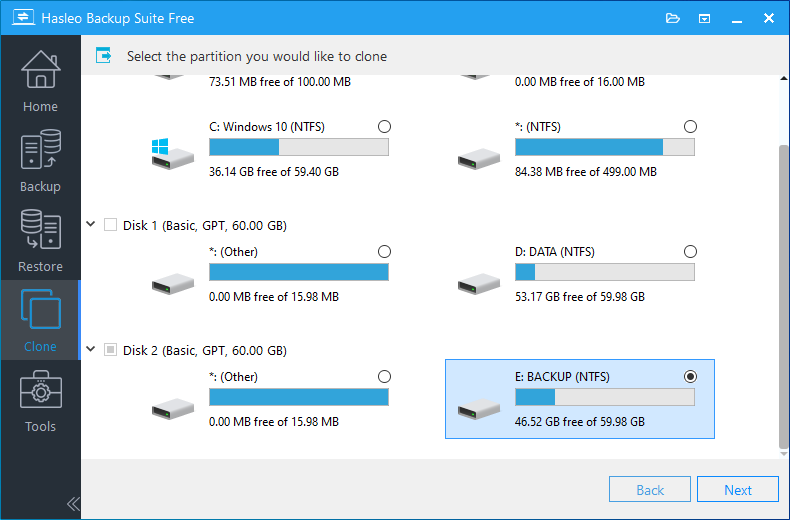 Step 3. Select an existing partition or an unallocated space as the destination partition, then click "Next".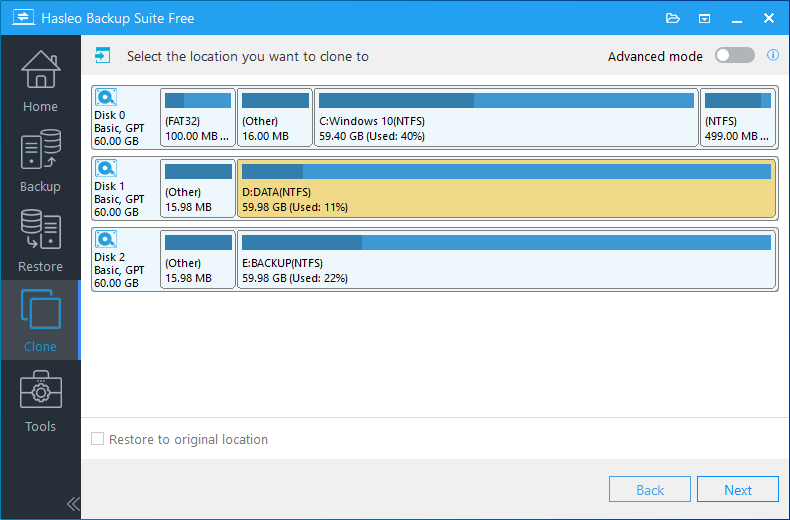 Step 4. Adjust the size and location of the partition according to your needs, then click "Proceed". A warning message may pop up to tell you that all data on the selected drive will be destroyed, click the "Yes" to continue if you do not have important data on the destination partition.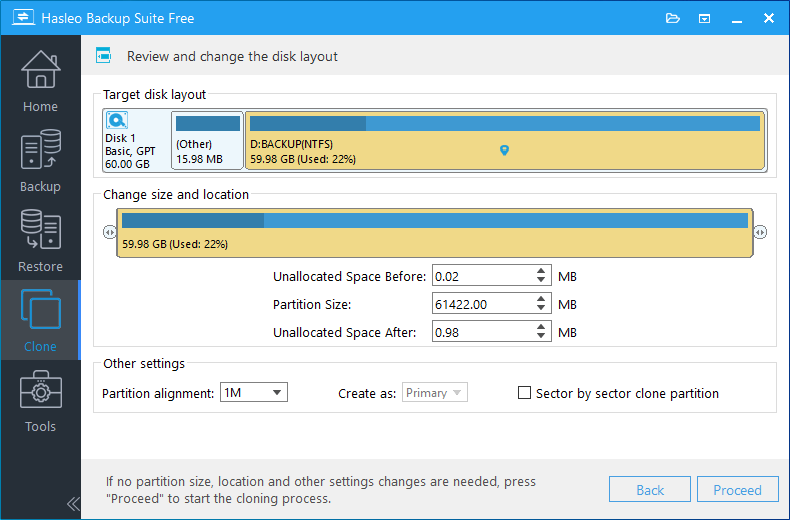 * Disk alignment:
1M (Recommended): 1M alignment is a subset of 4K alignment, and partitions aligned by 1M are always 4K alignment, so it can help you get the best performance of an SSD. In Windows Vista and later OSs, partitions created using Windows Disk Management always aligned by 1M bytes, regardless of whether the disk is an SSD.
4K: Ensure that the start sector of each destination partition is always aligned by 4K bytes, which is very important for the best performance of an SSD.
Cylinder: Ensure that the start sector of each destination partition always starts at the beginning of a cylinder. Windows XP and previous OSs use this alignment mode.
None: The start sector of each destination partition is not aligned.
* The Sector by sector clone partiton option enables you to clone all sectors from source partition to destination partition.
Step 5. Hasleo Backup Suite starts cloning the source partition to the destination location. Please note that the time required for partition cloning is related to the size of the data that needs to be cloned, so please be patient.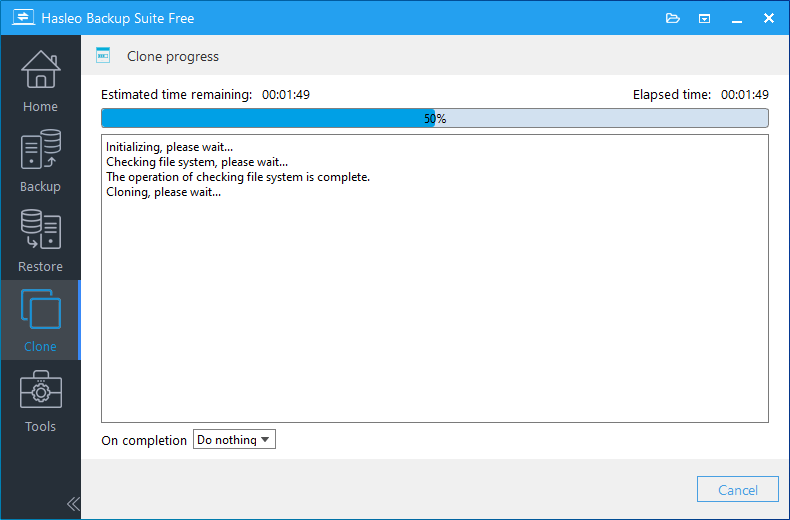 * If you don't want to wait until the operation is finished, please check the "Shut down the computer when the operation is completed" checkbox.