Does Windows 11/10 often remind you to install the latest updates, especially if you are a Windows Insider Fast Ring user? As reported that some updates are prone to cause system crash, get stuck, or force computer to reboot continuously. Of course, there are also many other reasons will cause system crash. Windows crash is a terrible thing, even worse is that Windows 11/10 crash often leads to data loss. After that whatever you do, it is not possible to access some of your data from a crashed Windows 11/10 computer. Indeed, many people have lost a lot of important data due to Windows 11/10 system crash, and most of the loss are unaffordable.
You must feel absolutely helpless and do not know what you should do when you lose any data on your computer due to Windows 11/10 system crash, especially the files are important to you. Please don't be worry, you can recover lost files by using a free data recovery software, such as Hasleo Data Recovery. Hasleo Data Recovery is a professional data recovery software, wich can help you recover data from crashed Windows 11/10 easily, this article will explain to you how it works.

User Guide: How to recover data from crashed Windows 11/10 by using Hasleo Data Recovery?
Step 1:

Choose Deleted File Recovery

Download, install and run Hasleo Data Recovery. And you will see a screen with many options of recovery. Please select Deleted File Recovery mode.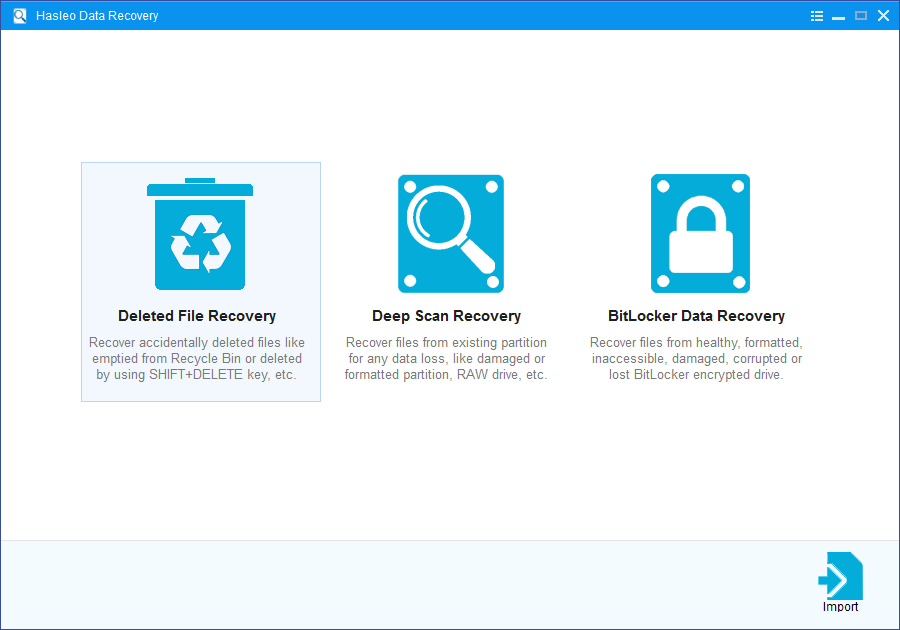 Step 2:

Select the device to Scan

Select the drive where you lose your files and let the software scan it for lost files.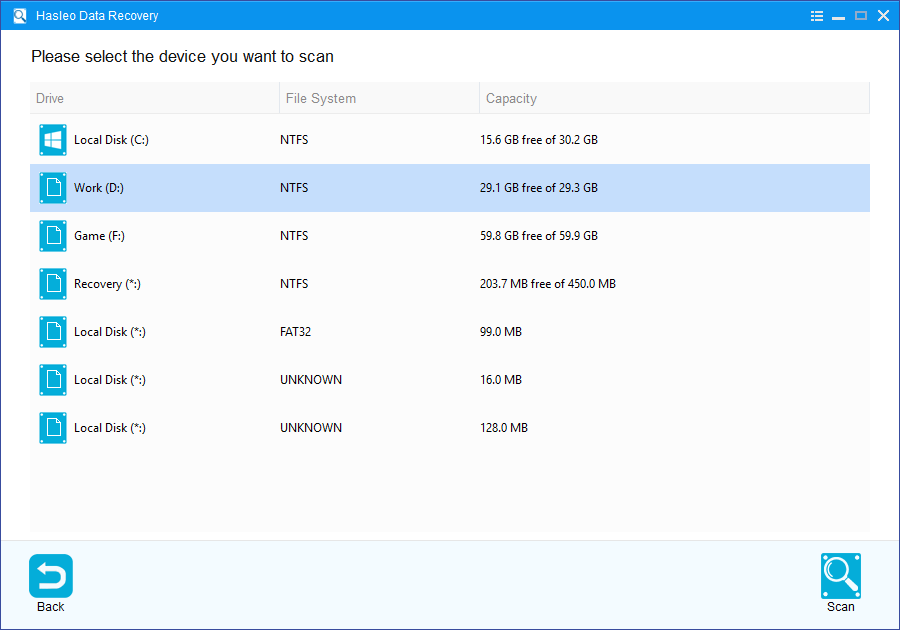 Step 3:

Preview and Recover Deleted Files

There will be a list of files found by the software, you can preview found files by path and types. Select the files you want to recover and click "Recover" button to save them.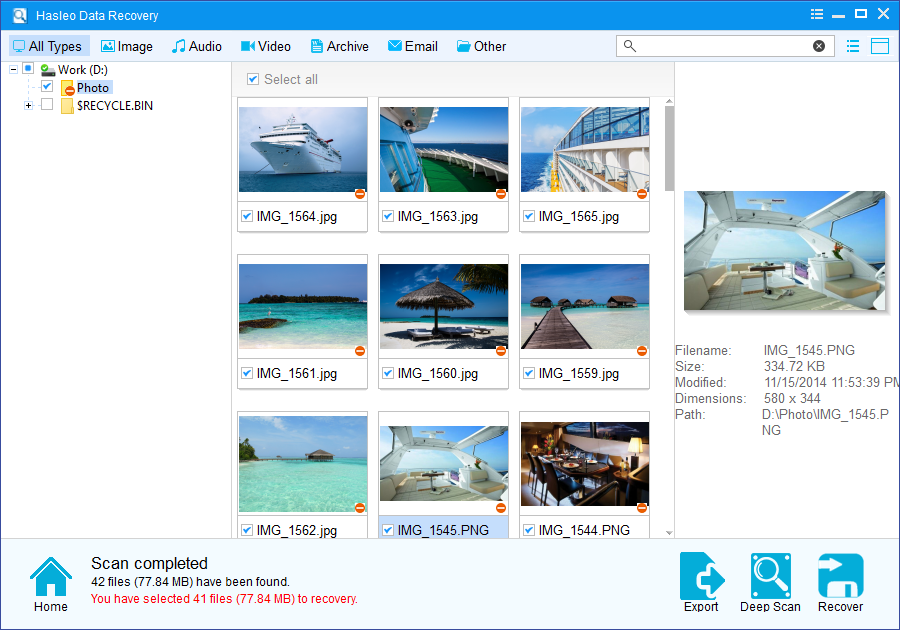 Please note that:
1. If some files are not found by Deleted File Recovery, please click "Deep Scan" button to start the Deep Scan Recovery process, deep scan takes more time, but can find much more lost files.
2. If the device you want to recovery data from is encrypted by BitLocker Drive Encryption, you should try BitLocker Data Recovery.
3. Don't save recovered data to the device where data loss appears, for it may overwrite lost data.
4. You can export/save the scanning results for later or next recovery.