I accidentally deleted an entire folder of file on my computer with Windows 10 Enterprise, this folder contains important documents and photos. I'm in a hurry to use them to finish my work, I used to use Hasleo data recovery free before, but I want to confirm that Hasleo data recovery can undelete these files? Looking forward to your positive reply.
If you accidentally deleted some files from Windows 11/10, don't panic, please go to the Recycle Bin to see if these files are here. If you're lucky enough to find them, right click the file and click "Restore" to recover deleted files from Recycle Bin.
Can we still have the chance to undelete files from Windows 11/10 if we don't find them at the Recycle Bin? The answer is YES. Perhaps you will ask why deleted files can be retrieved? Well, this is a good question. When a file is deleted by Shift + Delete or emptied from the Recycle Bin, just the file entry is erased or marked as deleted by Windows 11/10, and Windows simply marks the space that the deleted files formerly occupy is free and can be re-usable, so the file content still exists on the storage media, it will not be destroyed immediately. This is the principle of Windows file system and the reason why deleted files still have a chance to be recovered as long as the newly written data to the drive does not overwrite the original contents of the deleted files.
Now that you know why the deleted files can be recovered in Windows 11/10. If you accidentally deleted some files in Windows 11/10, then you only need to find a reliable Deleted File Recovery software like Hasleo Data Recovery to undelete files from Windows 11/10.

Tutorial to Undelete Files from Windows 11/10 with Hasleo Data Recovery Free.
Step 1:

Choose Deleted File Recovery

Launch Hasleo Data Recovery and select Deleted File Recovery mode.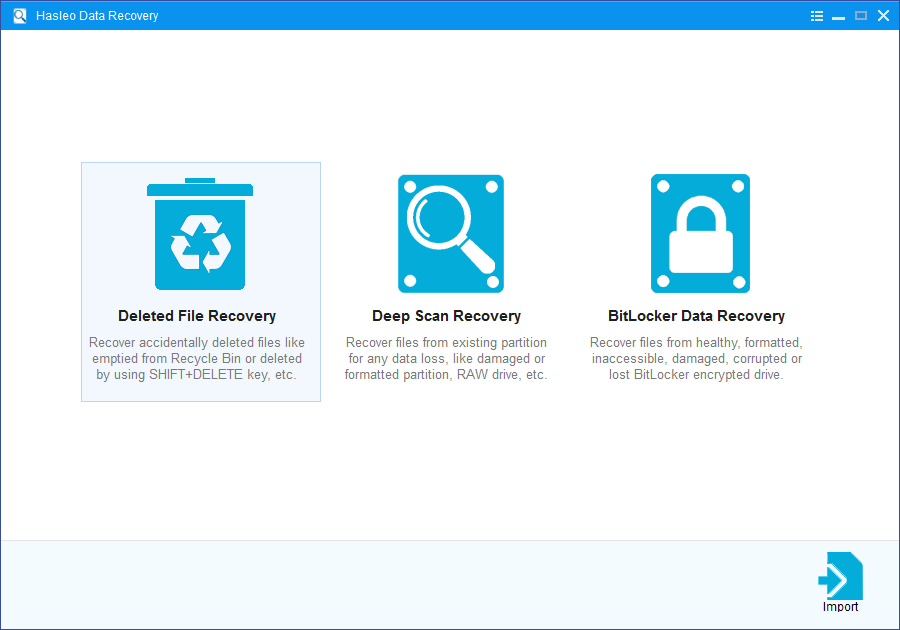 Step 2:

Select a Location to Scan

Please select the hard drive or device where you lose your files as the target hard drive to start scanning.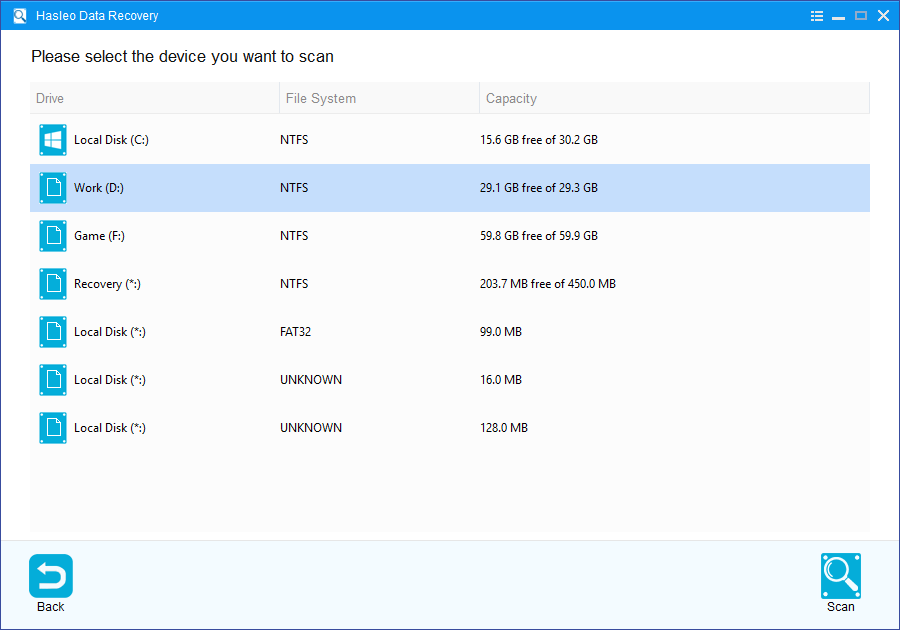 Step 3:

Preview and Recover Deleted Files

When the scanning process gets finished, you can preview found files by path and types. When you locate the files you want, just select them and click on "Recover" button to save them to your hard drive or other storage device.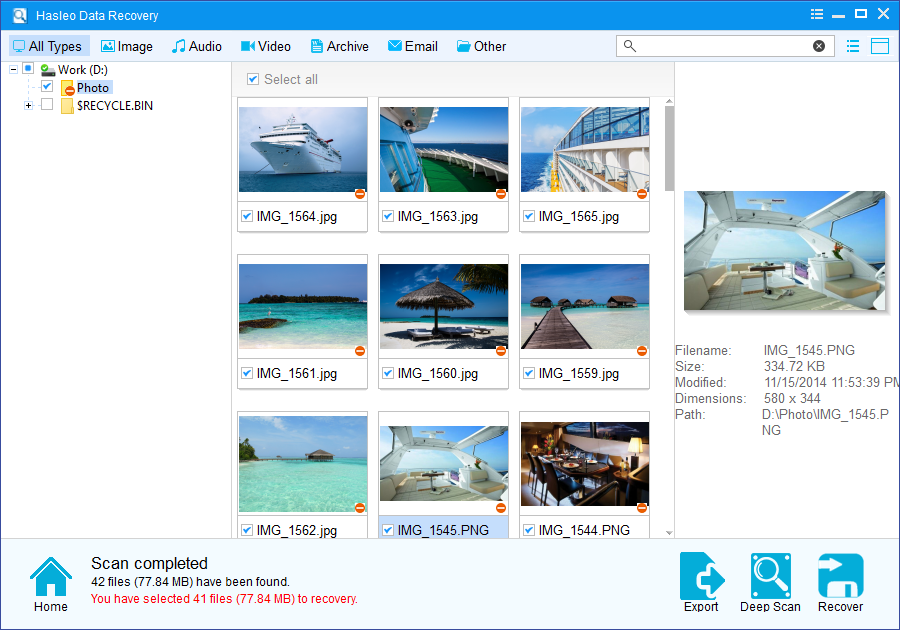 Conclusion
You may lose your critical data due to accidental/intentional deletion of files in Windows 11/10, you can undelete files from Windows 11/10 with free deleted file recovery software - Hasleo Data Recovery Free.
We suggest that you should stop using the partition where you lost or delete the fils, otherwise, it will overwrite the original "Space" and wrecking your chances of recovering the lost files.
Please note that:
1. If some files are not found by Deleted File Recovery, please click "Deep Scan" button to start the Deep Scan Recovery process, deep scan takes more time, but can find much more lost files.
2. If the device you want to recovery data from is encrypted by BitLocker Drive Encryption, you should try BitLocker Data Recovery.
3. Don't save recovered data to the device where data loss appears, for it may overwrite lost data.
4. You can export/save the scanning results for later or next recovery.