I have to say that Mac computers are very good and popular computers, with beautiful shapes and very good performance. The only regret is that its internal SSD drive is usually relatively small, this problem is particularly prominent for users who need to use both MacOS and Windows on the same Mac computer. After we used Boot Camp to install Windows on a Mac computer, the available storage space on the internal SSD became insufficient, so many users want to be able to transfer Boot Camp Windows to a USB drive. Below we will tech you how to clone Windows on Mac Boot Camp partition to a USB drive as portable Windows.
Tutorial to use WinToUSB to clone Boot Camp Windows to USB drive as portable Windows.
Step 1. Power on your Mac computer and start Windows from the Boot Camp partition, connect the USB drive to the Mac computer, download and run WinToUSB.
Step 2. Click the

button, then click "Next".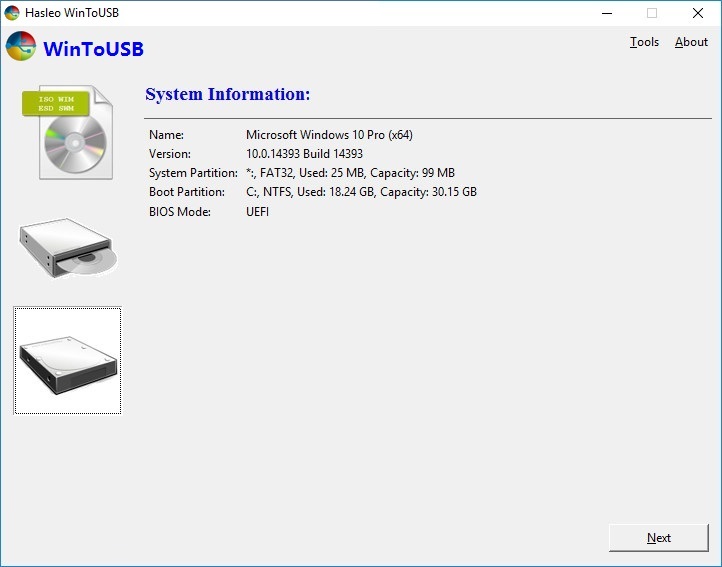 Step 3. Select the USB drive in the drop-down list. If your USB drive is not correctly recognized by WinToUSB, you need to click the

button for the program to recognize the USB drive.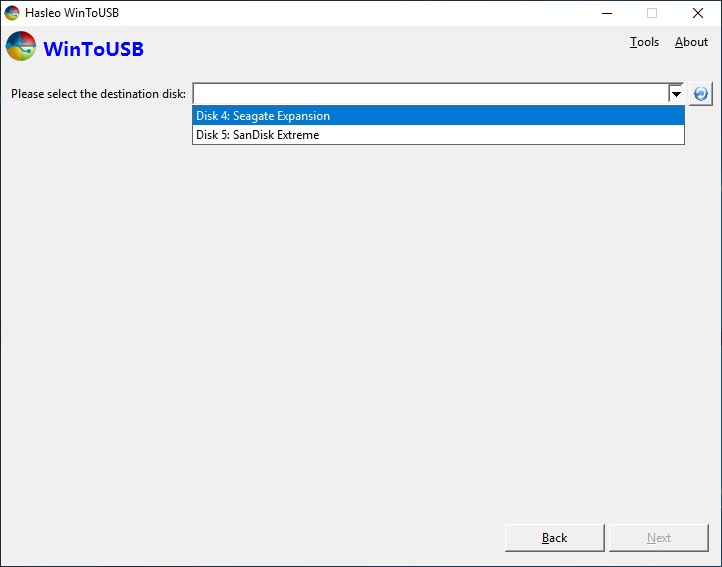 Step 4. A pop-up will appear asking you if you want to format it to continue, select the partition scheme you want to use and click "Yes" to format it. If you choose "Keep the existing partition scheme", you need to manually prepare the partitions on the USB drive before this step, and here is the user guide on how to manually prepare partitions for Windows To Go. Please note that the "Keep the existing partition scheme" option is valid only for an external disk.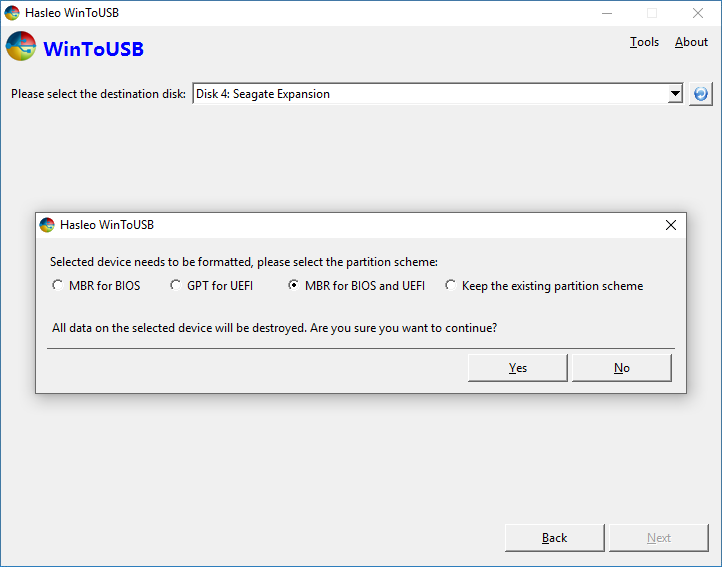 Step 5. Select the boot partition and system partition from the partition list, the selected partitions will be marked as red, then click "Next".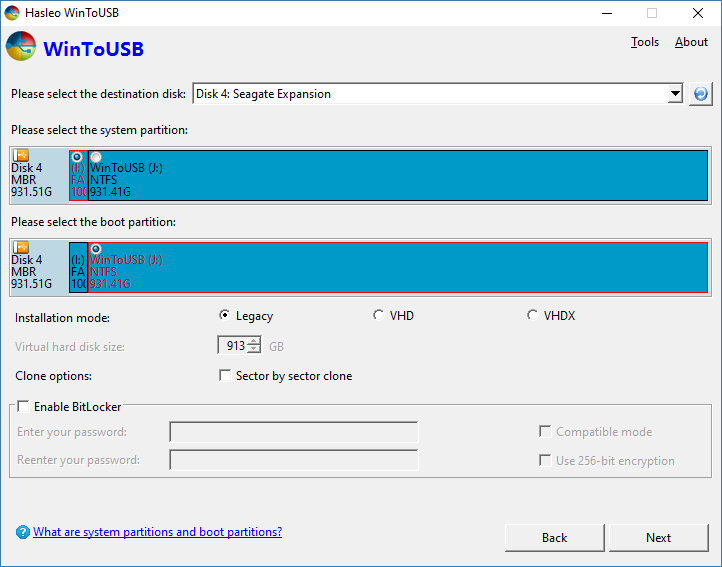 Step 6. After clicking "Next", WinToUSB begins cloning Windows to the USB drive.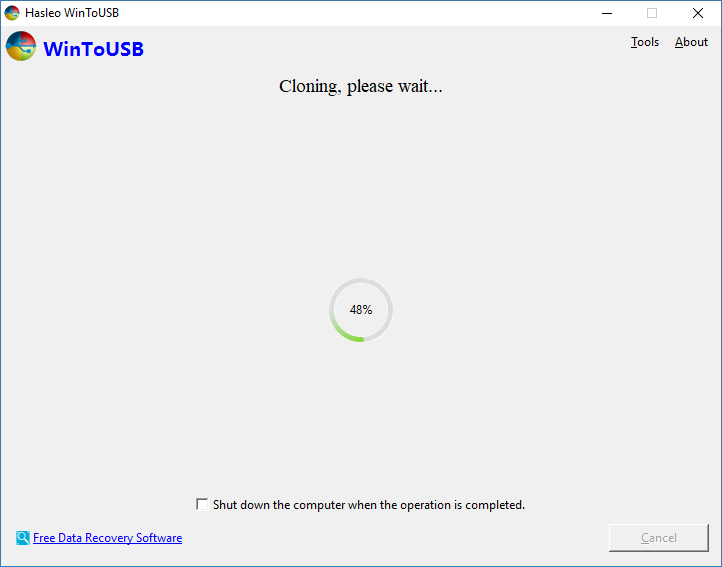 Tips:
Please note that in some cases WinToUSB may need to create a WinPE and then reboot into the WinPE environment to complete the Windows cloning operation.
Step 7. It takes some time to clone. After the clone is successfully completed, restart the Mac computer and then immediately hold down the Option key, then select the USB drive and press Return to boot from it.
As stated above, follow these simple steps, you can easily clone Boot Camp Windows Windows to USB drive as portable Windows, whether you're using Windows 10 Home, Professional or enterprise. And you can use this portable Windows not only on Mac computers, but also on other Windows computers.