Boot Camp is software that enables Mac customers to install and use Windows operating system on their Apple Mac computer. When we use "Boot Camp Assistant" to install Windows to disk, Boot Camp Assistant will automatically download the corresponding version of Windows Support Software (drivers) and automatically install it into Windows, this is why Windows installed using Boot Camp Assistant works properly on Mac computer (touchpad, keyboard, network card, etc. all work properly) and users do not need to install any any hardware drivers. When using WinToUSB to install Windows to a USB drive and start it on the MAC, we will find that the touchpad, keyboard and network card are not working properly. This is because WinToUSB is a third-party Windows application, it cannot automatically download Windows Support Software from Apple and install to Windows. Therefore, after installing Windows to a USB drive using WinToUSB, we had to download and install the Windows Support Software manually. Below we will explain how to download Windows Support Software for Windows To Go created with Hasleo WinToUSB.
Tutorial to download Windows Support Software (Mac Boot Camp) for Windows To Go created with WinToUSB.
Step 1. Start macOS from your Mac computer.
Step 2. Connect a USB drive into your Mac and format it as MS-DOS (FAT).
Step 3. Launch Boot Camp Assistant from the Utilities folder in Applications.
Step 4. From the application menu, choose "Action" > "Download Windows Support Software".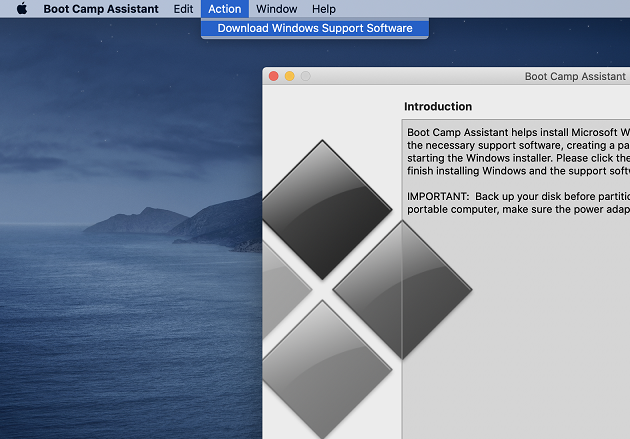 Step 5. Select the USB flash drive as the save destination, then click "Save".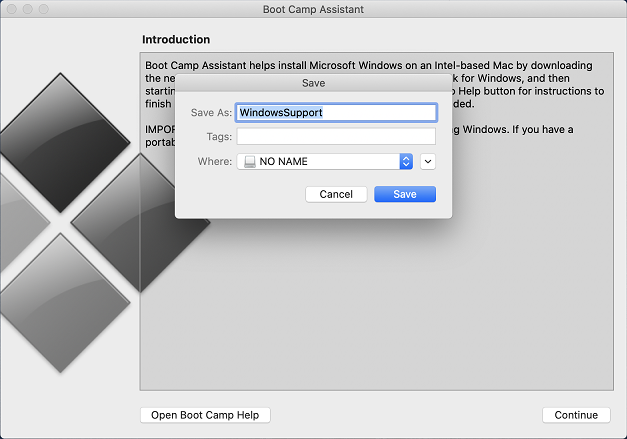 Step 6. Boot Camp Assistant starts downloading Windows Support Software. After the download is complete, click "Quit" to exit the program.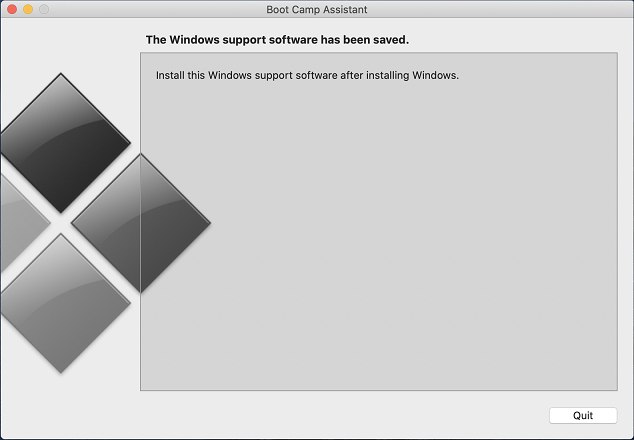 After downloading the Windows Support Software, start Windows from your Windows To Go USB drive created with Hasleo WinToUSB, run WindowsSupport\BootCamp\Setup.exe in the download directory to complete the Boot Camp installation (you may need to restart your Mac computer during the installation process), and you will find that the touchpad, keyboard, and network card are now working properly.