We always like to store important files (such as documents, photos, emails, videos, audio files, etc.) in a partition on our own computers, which is very convenient for us to view or use. How would you feel if by accident, you deleted the partition and lose those files? To those who do not have any backups for their files, this could be a great disaster. Is there a way of recovering those precious files you have kept for years? The answer is Yes and but you should figure out why it can be recoverable.
As a matter of fact, if you delete a partition in Windows 10/8/7/XP by accident, the space in which the files were saved is not erased essentially and still was stored physically on your storage device, as long as you don't create a new partition on the unallocated space and write data to this partition. Instead, that space was occupied by the data becomes available for re-use. This is the data storage principle and this is why the deleted partition still have the chance to be recovered. This article will talk about how to restore data back from lost or deleted partition with professional Partition Recovery Software.

Tutorial to recover deleted or lost partition with Hasleo Data Recovery Free?
Step 1:

Choose Deep Scan Recovery

Download, install and run Hasleo Data Recovery. And you will see a screen with many options of recovery. Please select Deep Scan Recovery mode.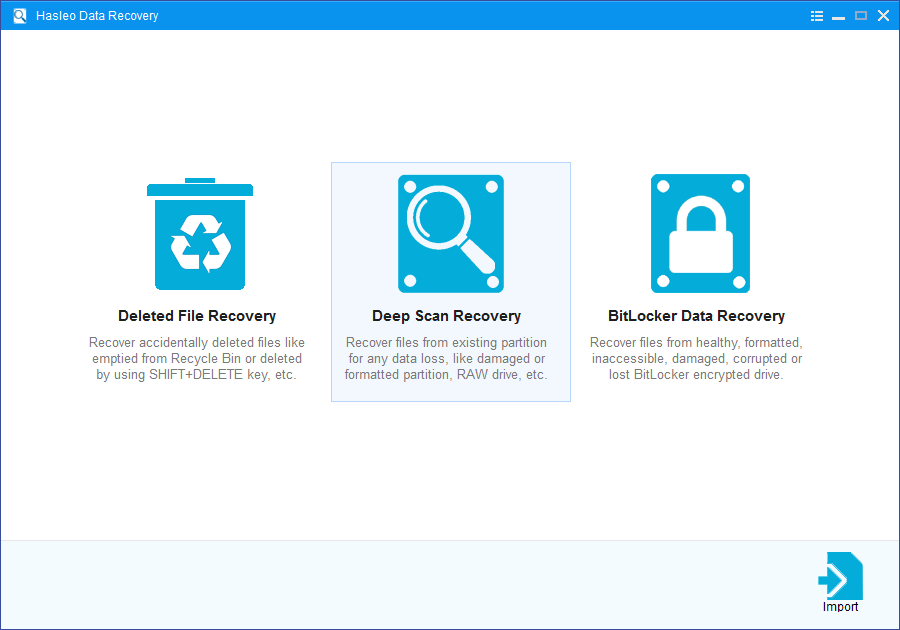 Step 2:

Select a Location to Scan

Select the unallocated disk space where you lose or deleted the partition and let the software scan it for lost files. The scanning process takes a while to complete, which is depend on the capacity of the hard drive.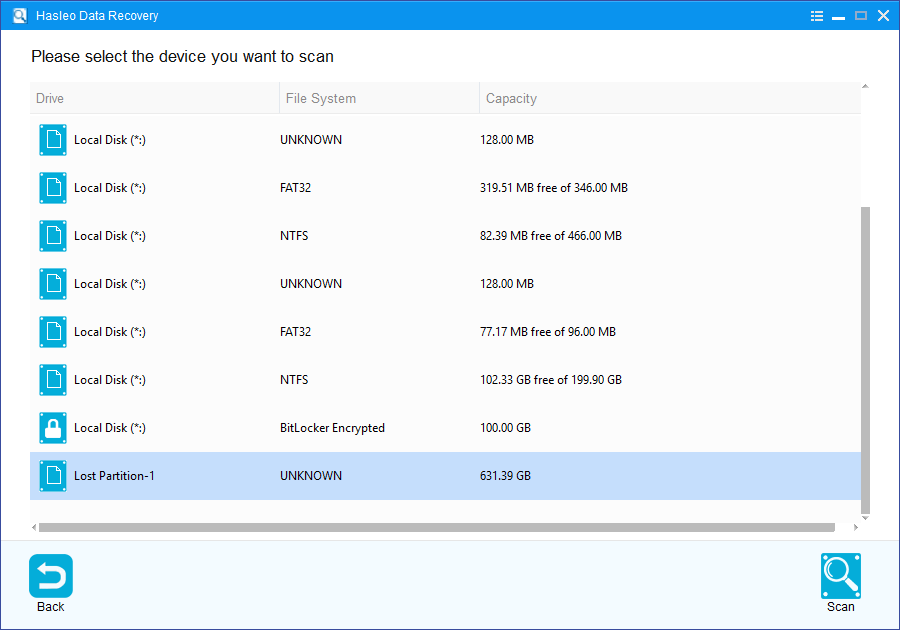 Step 3:

Preview and Recover Deleted Files

You can preview some files and then you can choose all needed files to recover.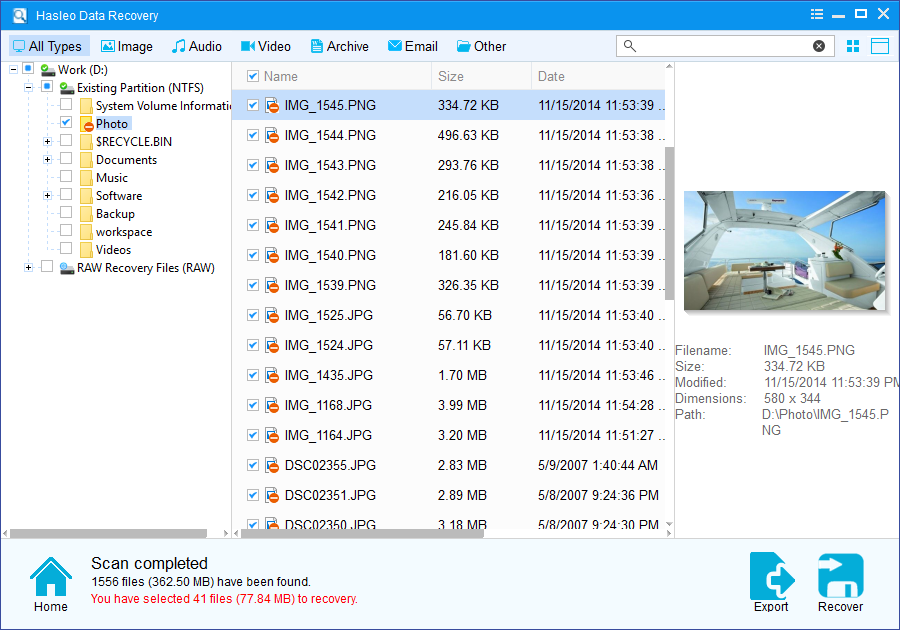 We suggest that you should stop using the disk space where you lost or delete the parition, otherwise, it will overwrite the original "Space" and wrecking your chances of recovering the lost files.
Please note that:
1. If the device you want to recovery data from is encrypted by BitLocker Drive Encryption, you should try BitLocker Data Recovery.
2. Don't save recovered data to the device where data loss appears, for it may overwrite lost data.
3. You can export/save the scanning results for later or next recovery.