Sandisk is the industry-leading flash memory card manufacturer, so Sandisk SD card owns large number of users, many camera or smartphone users use a Sandisk SD card to make a lasting record of the most beautiful things, places, people, and events. Parents love to take videos of their child's first step, first birthday, first day in school, and other occasions that your child would someday like to watch. How would you feel if by accident, you lose them?
Please do not panic if you ever lose data from your Sandisk SD card. Usually lost data on Sandisk SD card can be restored in the professional data recovery service center. But this can be quite expensive and usually it will take quite a long time. Obviously, this is not suitable for students and those who want to save money or restore their data as quickly as possible. The other one suggestion is to try find a professional SD card data recovery software so as to solve the above mentioned case effectively. We highly recommended that you choose the reliable Sandisk data recovery software Hasleo Data Recovery, it is possible to carry out Sandisk SD Card data recovery, very effectively and with quite ease.

Tutorial to recover deleted/lost files from Sandisk SD Card with Hasleo Data Recovery Free.
Step 1:

Choose Deleted File Recovery

Connect the SD card to your PC. Download, install and run Hasleo Data Recovery. And you will see a screen with many options of recovery. Please select Deleted File Recovery mode.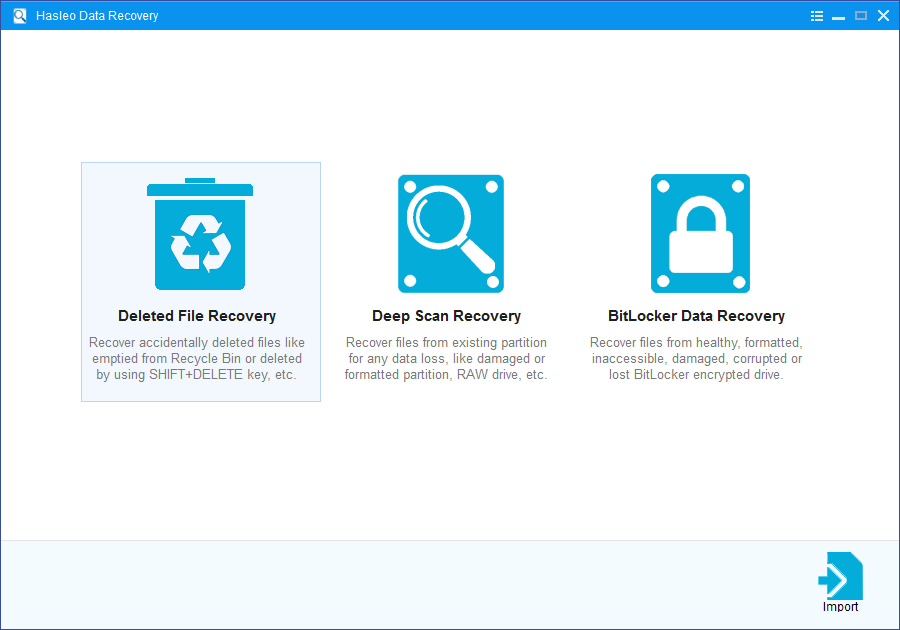 Step 2:

Select the SD Card to Scan

Select the SD Card where you lose your files and let the software scan it for lost files.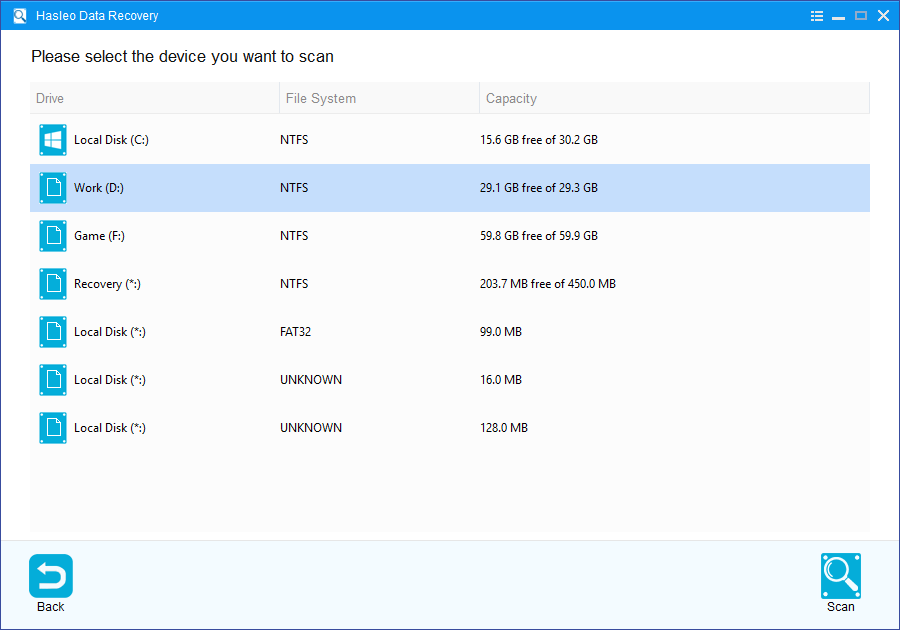 Step 3:

Preview and Recover Deleted Files

There will be a list of files found by the software, you can preview found files by path and types. Select the files you want to recover and click "Recover" button to save them.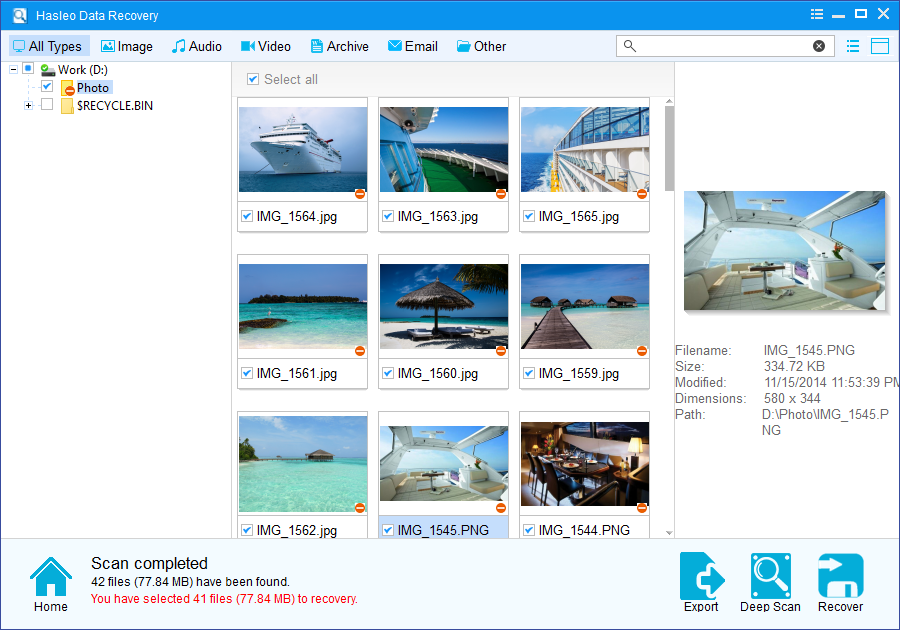 Hasleo Data Recovery Free is a professional SD card data recovery software that can help you recover deleted/lost files from Sandisk SD Card effectively.
Please note that:
1. If some files are not found by Deleted File Recovery, please click "Deep Scan" button to start the Deep Scan Recovery process, deep scan takes more time, but can find much more lost files.
2. If the device you want to recovery data from is encrypted by BitLocker Drive Encryption, you should try BitLocker Data Recovery.
3. Don't save recovered data to the device where data loss appears, for it may overwrite lost data.
4. You can export/save the scanning results for later or next recovery.