WinToHDD is an all-in-One Windows deployment tool that can help you install Windows, reinstall Windows or clone Windows to another disk. These cover the basic features baked into WinToHDD.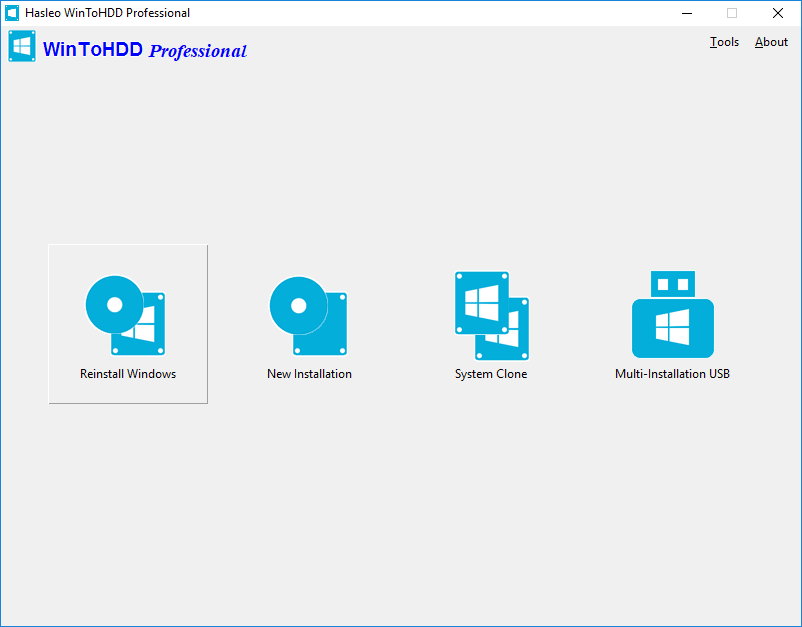 Notes: WinToHDD Free Edition is for private, noncommercial, home computer use only and we do not provide free technical support for free edition. Use of WinToHDD Free Edition within any organization or for commercial purpose is strictly prohibited.

Tips:
Encrypt Windows Partition with BitLocker or Encrypt Data Partition with BitLocker, please go to Hasleo BitLocker Anywhere.
If you want to install and run Windows operating system on an external hard drive or USB flash drive (Microsoft calls it Windows To Go), or clone your current Windows OS installation to a USB drive as a bootable Windows USB drive, please try WinToUSB.
If you accidentally deleted some files, formatted a partition or encountered a system crash and lost some files, Hasleo Data Recovery Free can help you to get back all your lost data.