The backup image is a series of files containing all the backup data generated by the backup software when performing a backup operation, and it is the most critical element of whether the backup data can be successfully recovered. A corrupted backup image may cause the restore operation to fail, the check backup image feature can check the integrity of the backup image file and determine whether or not the image can be restored. The main manifestations of backup image corruption are as follows:
Some backup image files are lost or deleted.
The structure of some backup image files is damaged.
The data of some backup blocks has been modified.
The check backup image feature provided by Hasleo Backup Suite can help us effectively find out the problems mentioned above.
Tutorial to check the integrity of the backup image files.
Step 1. Launch Hasleo Backup Suite, click "Tools" button in the navigation bar, then click "Check Image" button in the operation area.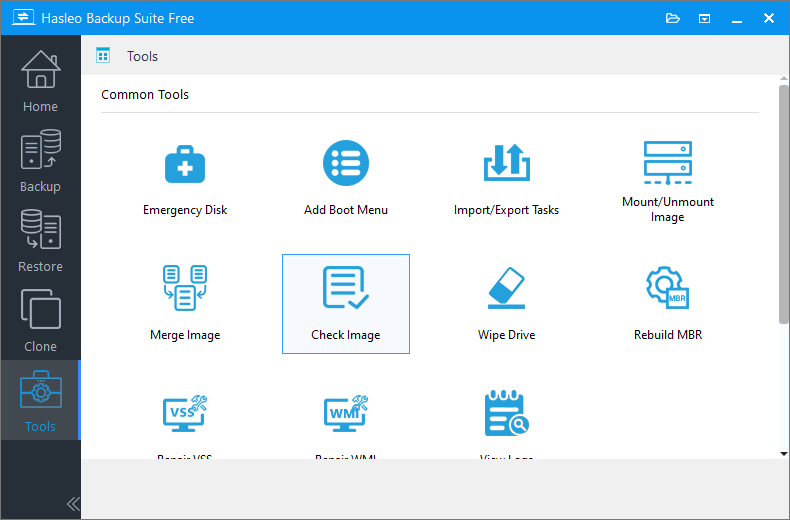 Step 2. Select the task or browse the image file you want to check, then click "Proceed".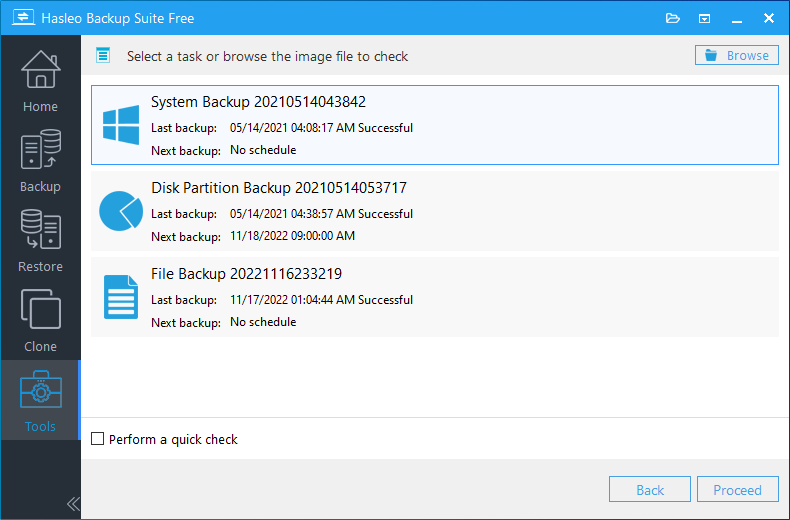 * The Perform a quick check option only checks whether all files of the backup image exist or whether the structure of some files has been damaged, it does not check all the data blocks backed up.
Step 3. Hasleo Backup Suite starts to check the backup image files, it will take some time to check, so please be patient.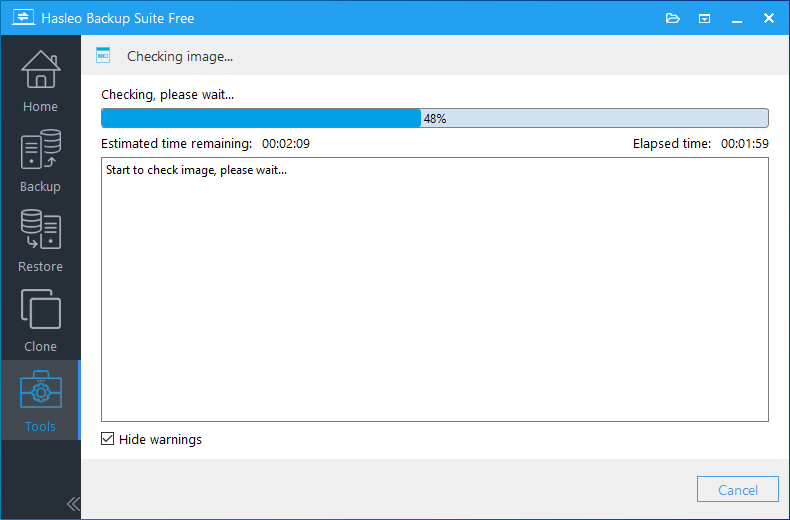 Step 4. After the backup image check is completed, it will list all the problems found. If no problems are found, click "Finish" to exit.