Tutorial to Unlock Bitlocker Encrypted Drive in Windows 11/10/8/7 Home with Hasleo BitLocker Anywhere.
Step 1. Download and install Hasleo BitLocker Anywhere.
Step 2. Launch Hasleo BitLocker Anywhere, right-click the BitLocker encrypted drive you want to unlock, then click "Unlock Drive".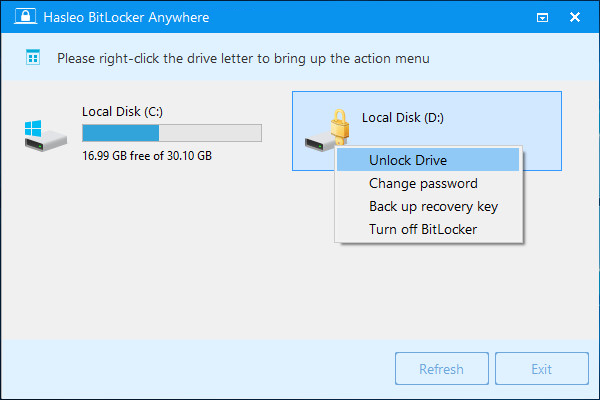 Step 3. Enter the password or recovery key, then click "Unlock" button to unlock the drive.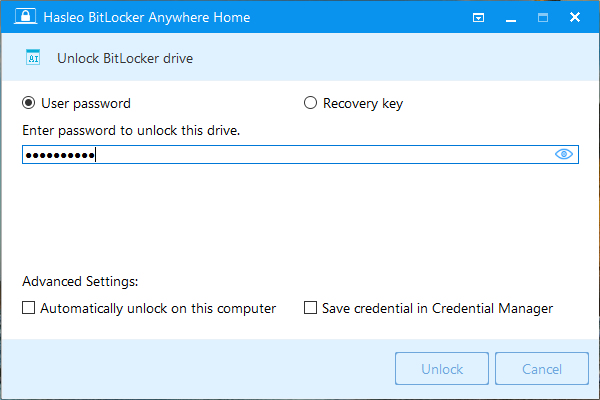 Automatically unlock on this computer: Automatically unlock the BitLocker drive every time you sign in to your user account.
Save credential in Credential Manager: Allows you to save the access credential in Windows Credential Manager, so you don't need to enter it again the next time you access the drive. Windows Credential Manager is the digital locker where Windows stores the sign-in information for websites, apps, and networks. If you are not familiar with or trust the Windows Credential Manager, don't check this option.
Step 4. When the operation completes successfully, the drive is unlocked.