Recently, I noticed that Windows To Go creator has now appeared in the Windows 10 Pro control panel, I was so excited, because I had a chance to create a Windows To Go. I didn't have an external hard drive, so I plugged a USB flash drive into the computer and opened Windows To Go Creator from control panel. Windows To Go Creator recognized the USB stick, but when I clicked on the stick listed, Windows To Go Creator said "This is a removable drive and isn't compatible with Windows To Go. Choose a drive that meets the required hardware specifications.". Does anyone knows how I can create Windows To Go on this non-certified USB flash drive?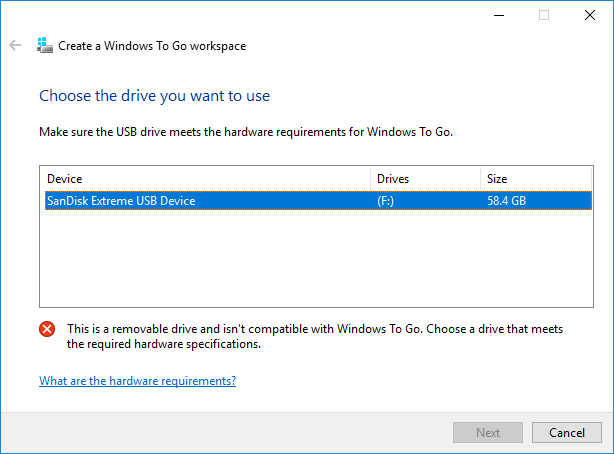 Windows To Go is an enterprise feature of Windows 10, Windows 8.1 and Windows 8, and Microsoft only allows users to use Windows To Go Certified Drives to create Widnows To Go. If you use a non-certified USB flash drive to create Windows, you'll probably encounter the error prompting an incompatible issue.
The following are the USB drives currently certified for use as Windows To Go drives:
Imation IronKey™ Workspace W300 / W500 / W700
Kingston DataTraveler Workspace
Spyrus Portable Workplace
Spyrus Secure Portable Workplace
Spyrus WorkSafe
Super Talent RC4 / RC8
WD My Passport Enterprise
Now we know that the Microsoft's official Windows To Go Creator Wizard does not allow us to install Windows to a non-certified USB flash drive. Well, don't worry, we can use a third-party Windows To Go Creator tool such as WinToUSB to achieve this.
How to create Windows To Go with a non-certified USB flash drive?
1. Connect the USB flash drive to the computer.
2. Download and install WinToUSB, then run it as administrator.
3. Click the

button, then click the

button and select the Windows installation ISO file.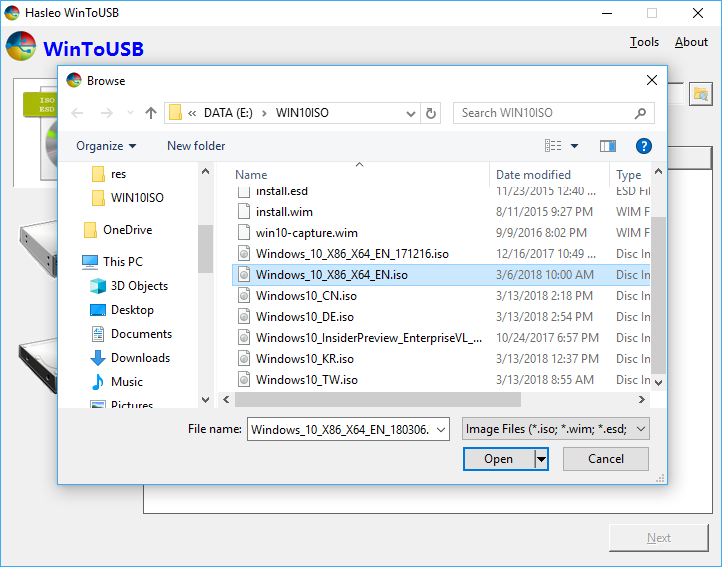 4. Select the edition of Windows you want to install, then click "Next".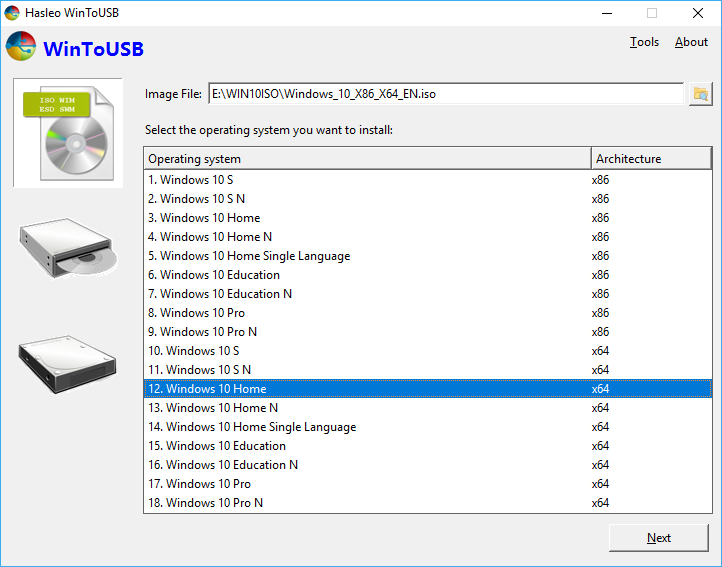 5. Select the USB flash drive in the drop-down list. If the USB drive is not correctly recognized by WinToUSB, you need to click the

button for the program to recognize the USB drive.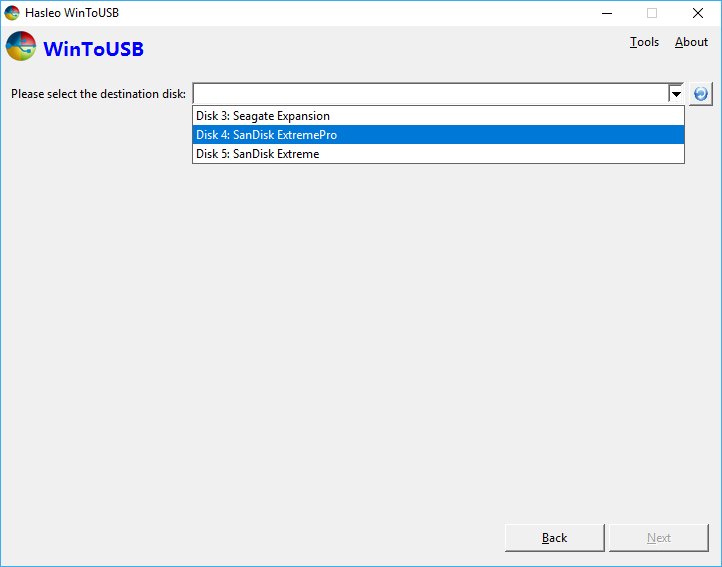 6. After you select the USB drive, a pop-up will appear asking you if you want to format it to continue, tick the "MBR for BIOS and UEFI" checkbox, then click "Yes".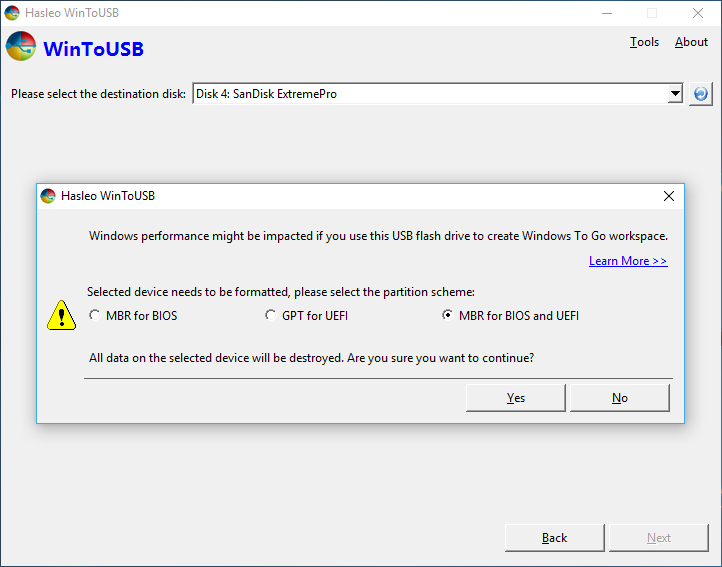 7. After clicking "Yes", WinToUSB begins formatting. Please wait until that format operation is complete.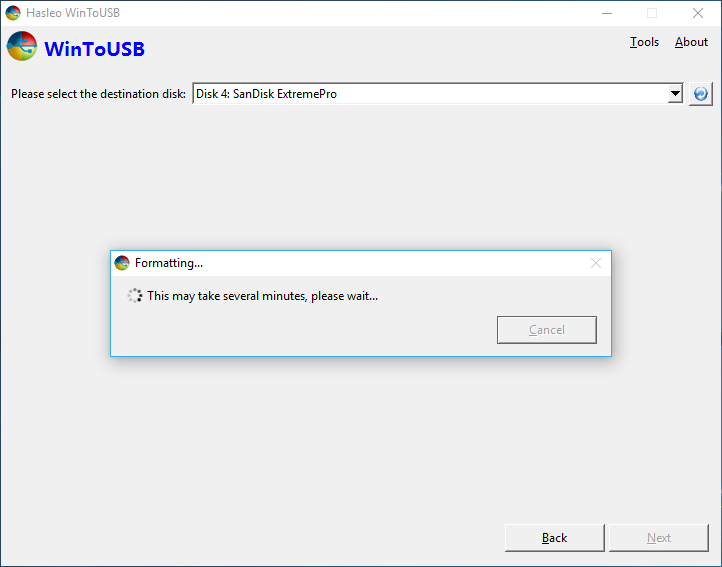 8. After successfully formated the USB drive, select the installation mode, then click "Next".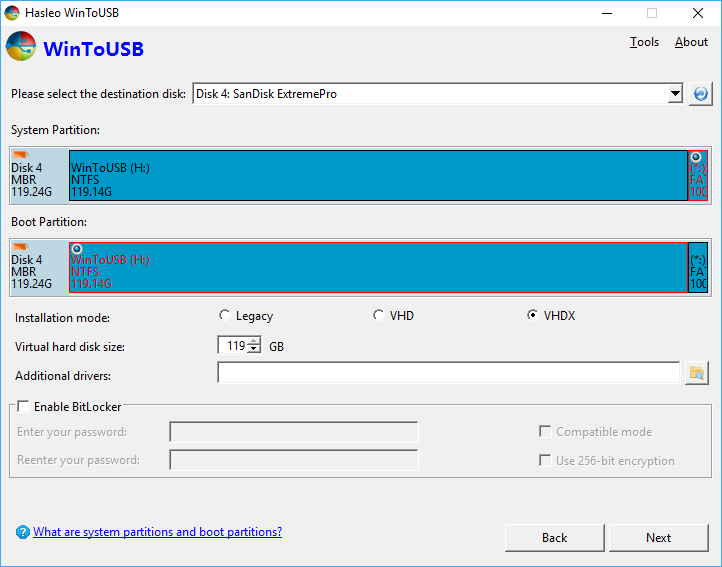 9. After clicking "Next", WinToUSB begins installing Windows to the USB drive.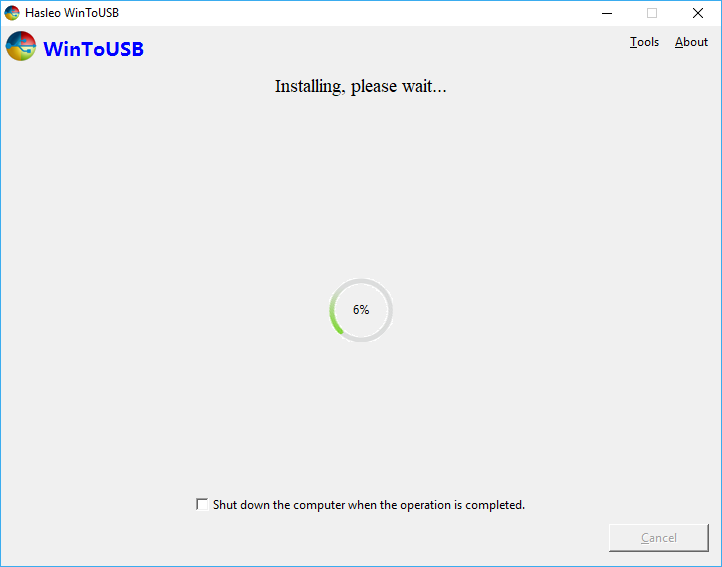 10. It takes some time to install. After installation restart the computer and change BIOS to boot from your USB drive.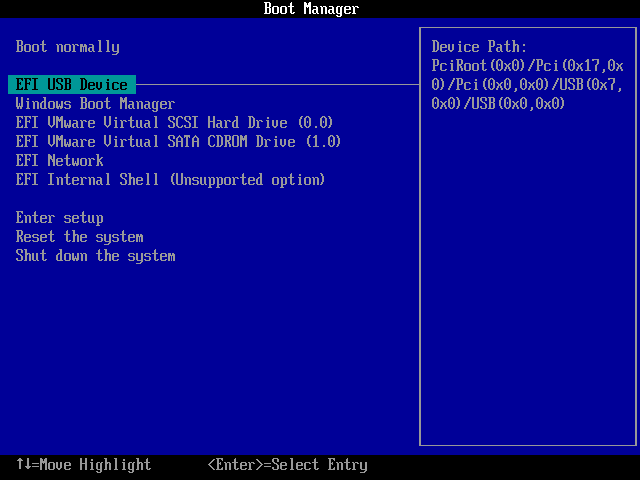 11. Windows normal installation starts up and you have to complete all the installation steps. After that, you can install programs, copy files, etc.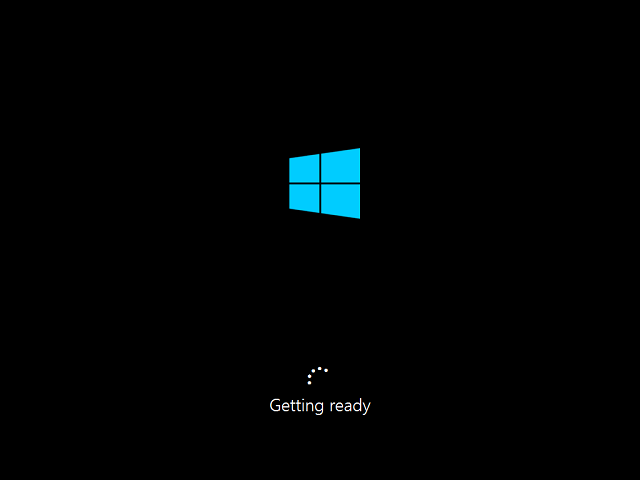 Follow these simple steps, you can create a Windows To Go on a non-certified USB flash drive that greatly reduce worry in case of an unexpected system failure, crash and similar disasters that cause a complete shutdown. You'll definitely like it!