As a professional Windows backup software, Hasleo Backup Suite supports differential backup, incremental backup and full backup on Windows Vista/Server 2008 or later operating systems. With the increase of backup versions, backup image files occupy more and more storage space, especially in the case of backing up a large amount of data, this problem will become more prominent. The backup image merge feature provided by Hasleo Backup Suite allows us to merge multiple consecutive backup image versions into one version to free up storage space, and it is suitable for System Backup, Disk/Partition Backup and File Backup.
Below we will show you how to manually merge backup images to free up storage space, and you can also configure the backup image retention policy in the Backup options to automatically perform the image merge operation after the backup operation is complete.
Tutorial: Manually merge backup image files to free up storage space in Hasleo Backup Suite.
Step 1. Launch Hasleo Backup Suite, click "Tools" button in the navigation bar, then click "Merge Image" button in the operation area.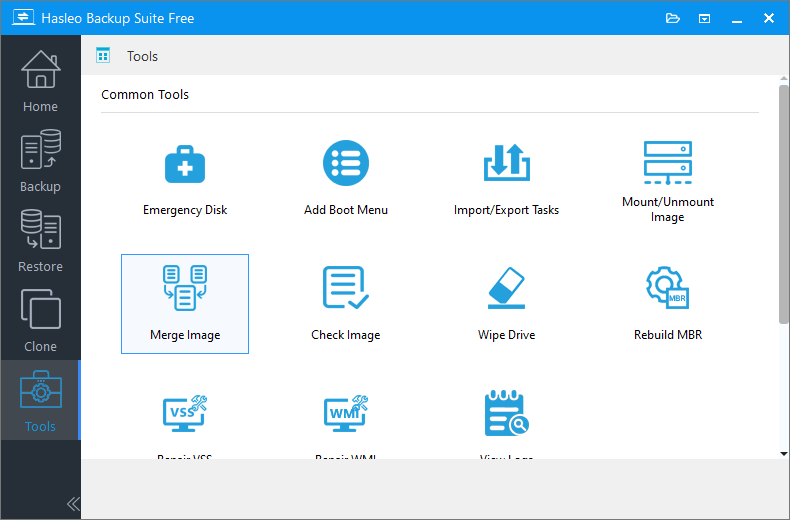 Step 2. Select the task or browse the image file you want to merge, then click "Next".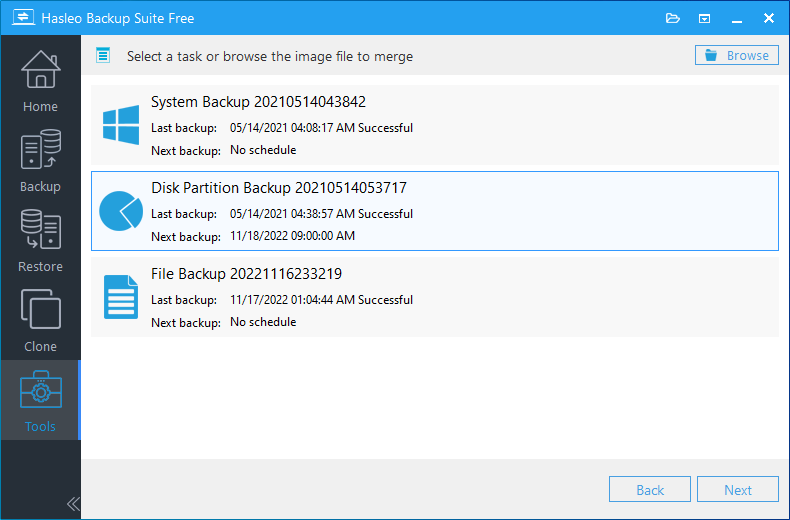 Step 3. Select the backup image versions you want to merge, then click "Proceed". And if you checked "Allow comments when merging" checkbox, you need to enter the comment here to continue. Please note that you must select multiple consecutive backup image versions to perform the merge operation.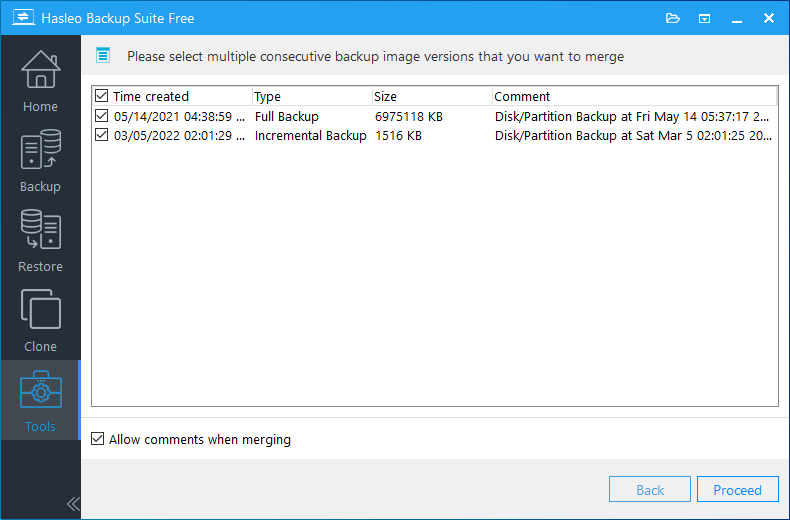 * The Allow comments when merging option allows you to set a comment for the merged backup image before performing the merge operation.
Step 4. Hasleo Backup Suite starts to merge the backup image files, it will take some time, so please be patient.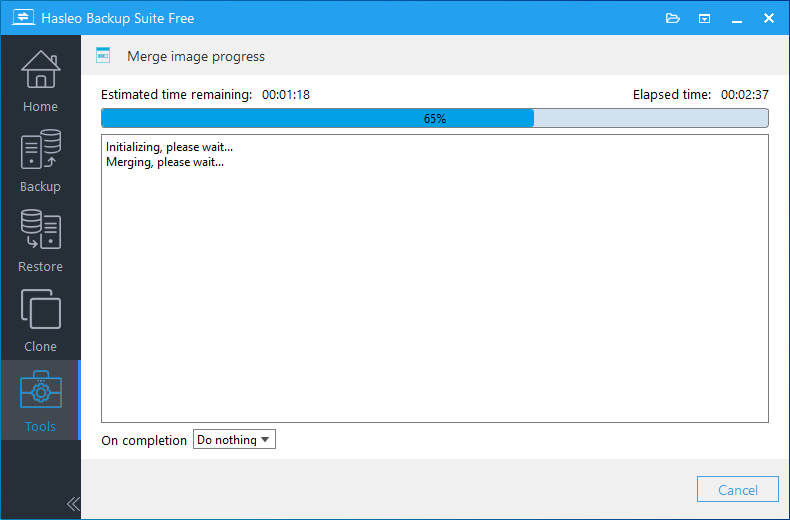 Step 5. After the backup image merge operation is complete, click "Finish" to exit.